Although the profile of the final walk is similar to 'the longest day', it is simply more doable. It has an overall climb of 1,590 feet, but the underfoot conditions are so much better and the major climb is at the start. The reward is a magnificent view down the river to Spey Bay, from near to the summit of Ben Aigen.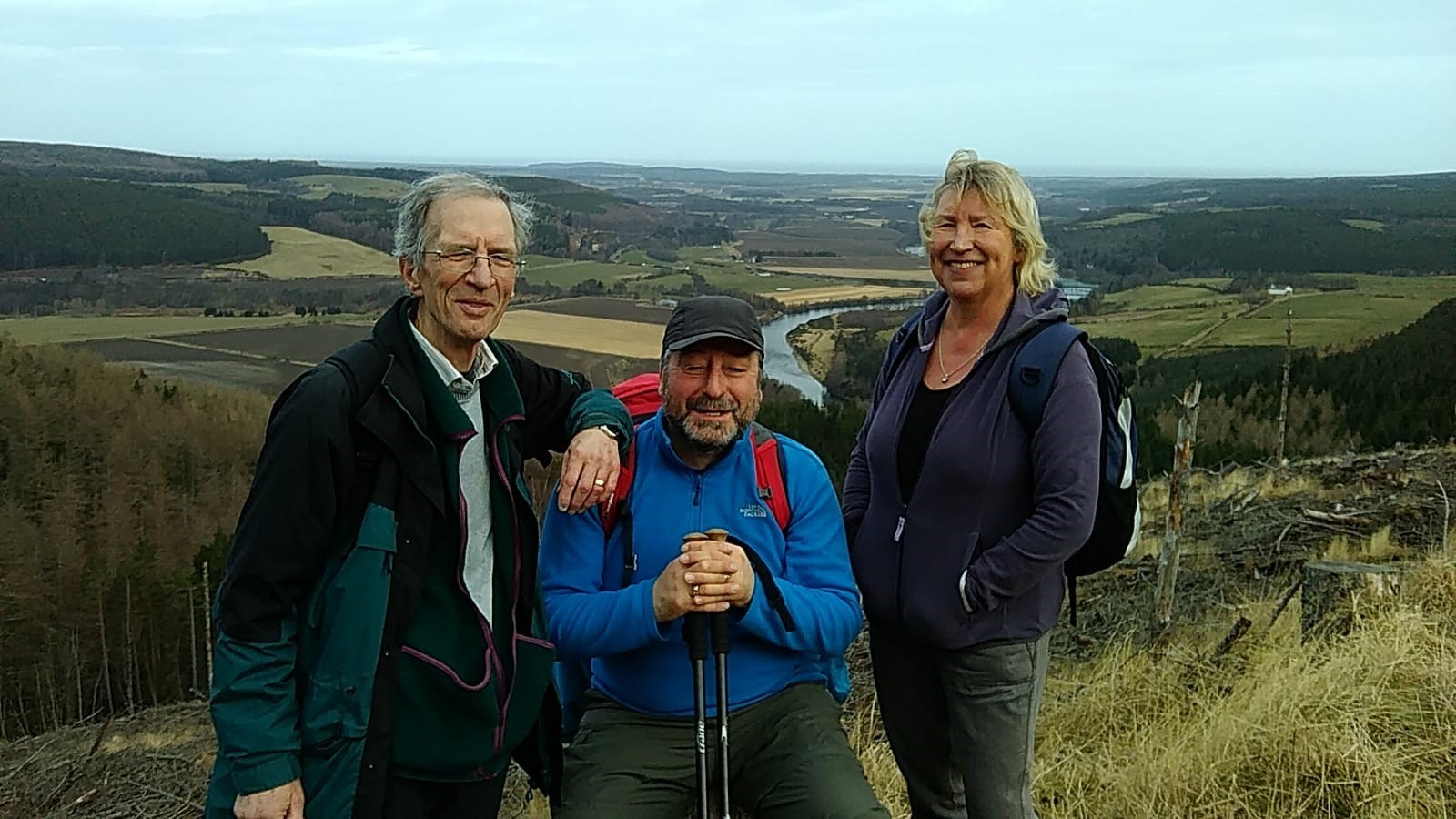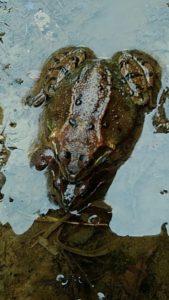 The most touching moment was meeting Mr and Mrs Frog in their passionate embrace. Does taking such a photograph make me a member of the paparazzi? Although these two amphibians have only just become celebrities.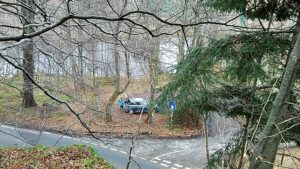 It was also sad to say a kind of goodbye to Christine and her selfless deliveries of tea and cakes (all homemade, of course). What a boost to morale they were. A large vote of thanks to Cenzo, Jenny, Peter, Therese, Linda, Ruth and Mike who shared many miles together, with conversations about a myriad of subjects. By the end we were experts on almost everything.
Can I make final mention of my Fidel hat (a present from my son Graeme). It travelled each of the 65 miles and I'm pretty sure it is
the first one to go all the way from Aviemore to Buckie.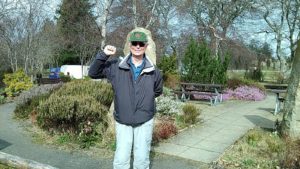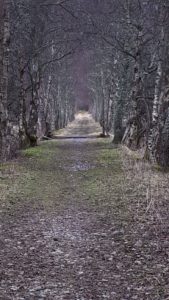 So I will finish with a quote from President Castro, "It doesn't matter how small you are if you have faith and a plan of action". That is Busega Scotland.