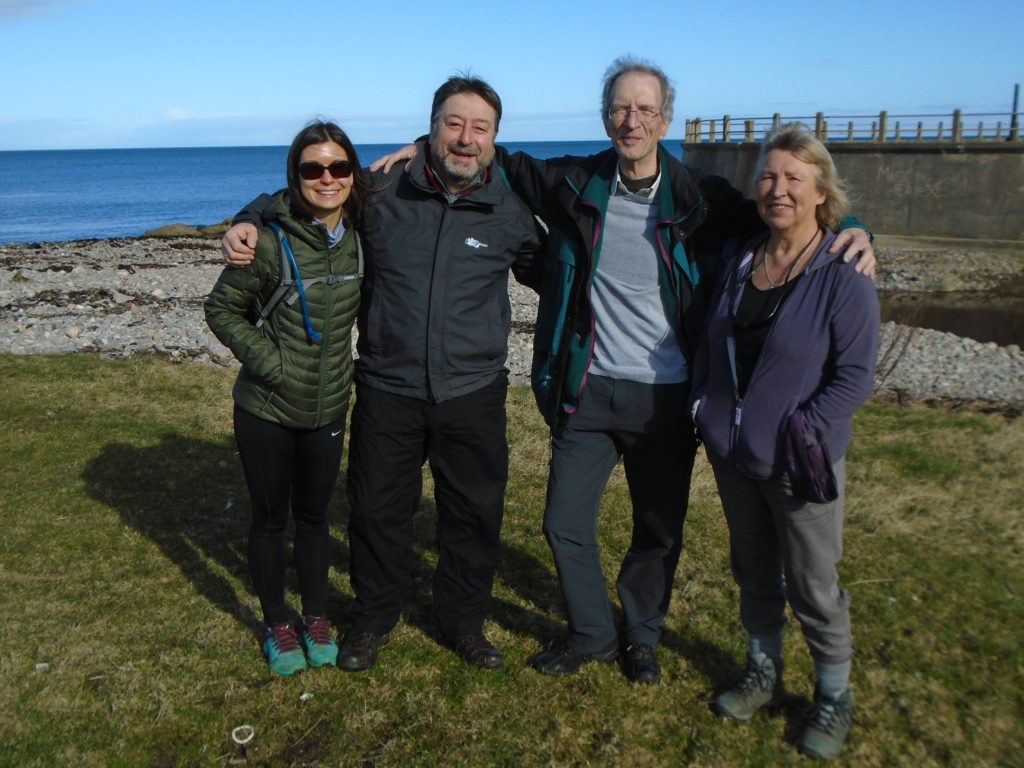 After many weeks of planning and preparation, the Old Codgers (and friends) are finally on their way. The starting point was the historic Buckpool harbour, in the Moray Firth town of Buckie. It was built in 1857 the local laird and intended it to be the main port for this stretch of coast. However, within 20 years a new and much bigger harbour was being constructed a mile to the east. Buckpool harbour was doomed, due to its silting problems, and the fishing fleet moved away.
The Old Codgers started moving west, aiming for their first 'fly cup' at Spey Bay. In addition to John, the walkers included Cenzo, Jenny, Peter and Cenzo's daughter, Tessa.
Spey Bay itself is an historic site and the point at which the River Spey enters the North Sea. It is also home to the Scottish Dolphin Centre. However, its origins go much further back and are linked to the salmon fishing industry. John and Christine can remember when net fishing from open boats was still practised at Spey Bay.
The fly cup was provided by support person, Christine, and was accompanied by homemade oat biscuits, raspberry cake and gingerbread. Don't you wish you had been there? Well fortified, the walkers turned south and followed the river to Fochabers, so completing the first 10 mile walk.