New Peace Mayega Children's Dropping Centre 2017
31.1.17 4 New Children arrive at Mayega Children's Centre
Busega Scotland Volunteer Valerie Barrow meets the four new children and helps them prepare for starting school at Mayega Primary . Twin girls, Dotto and Kulwa and boys Michael and Gideon.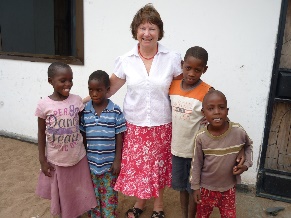 Volunteer Teacher helps the children with Reading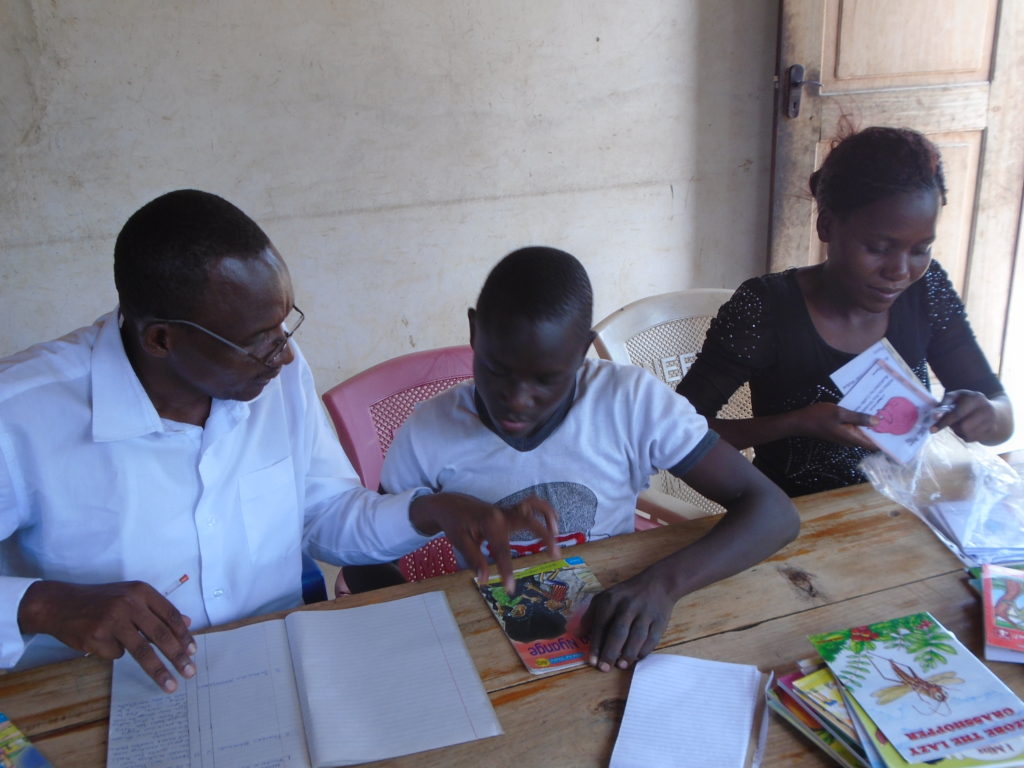 Education is a priority for Busega Scotland and for the children and young people at Mayega Children's Centre. It could be described as 'the' priority but admitting new children and establishing a piped water supply are also critical.
The education issue has two parts.
Firstly, we need to improve the attainment of the younger children, concentrating on basics such as use of English and proficiency in Mathematics. There will be interviews, and appointment of a 'Saturday teacher' early in January. A job description has been written by trustee Jenny Wallen, emphasising an individualised learning plan for each child. Assessments in English and Swahili have already been undertaken by education consultant Sebahene Amon and student teacher Ester Stephano  (one of our Mayega graduates).
————————————————————————–
 New Peace Mayega Children's Dropping Centre 2016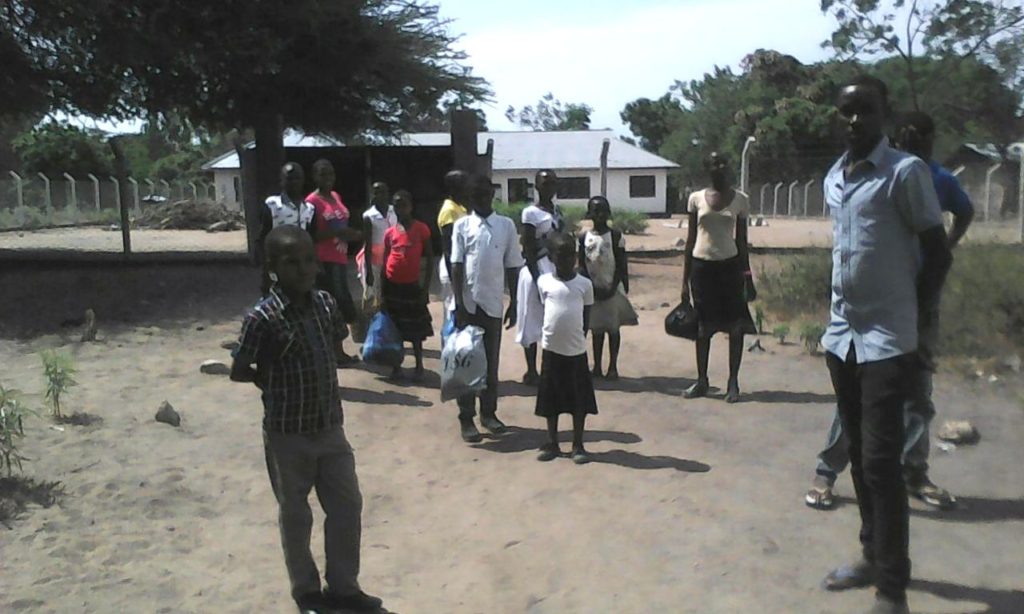 The children returning from a shopping trip to Lamadi June 2016. All were able to buy new clothes and sandals. The children are happy with their new security fence.

The dormitory building is on the right with separate entrance for boys and girls. On the left is the community room where the children have their meals and do their homework. This building also has a food store and small multipurpose room in the middle. Solar panels provide lighting and power to charge mobile phones and small devices.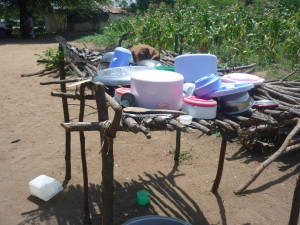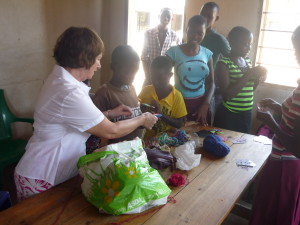 Arnold and the kids reading together  at Mayega.
————————————————————————————————————
July 2015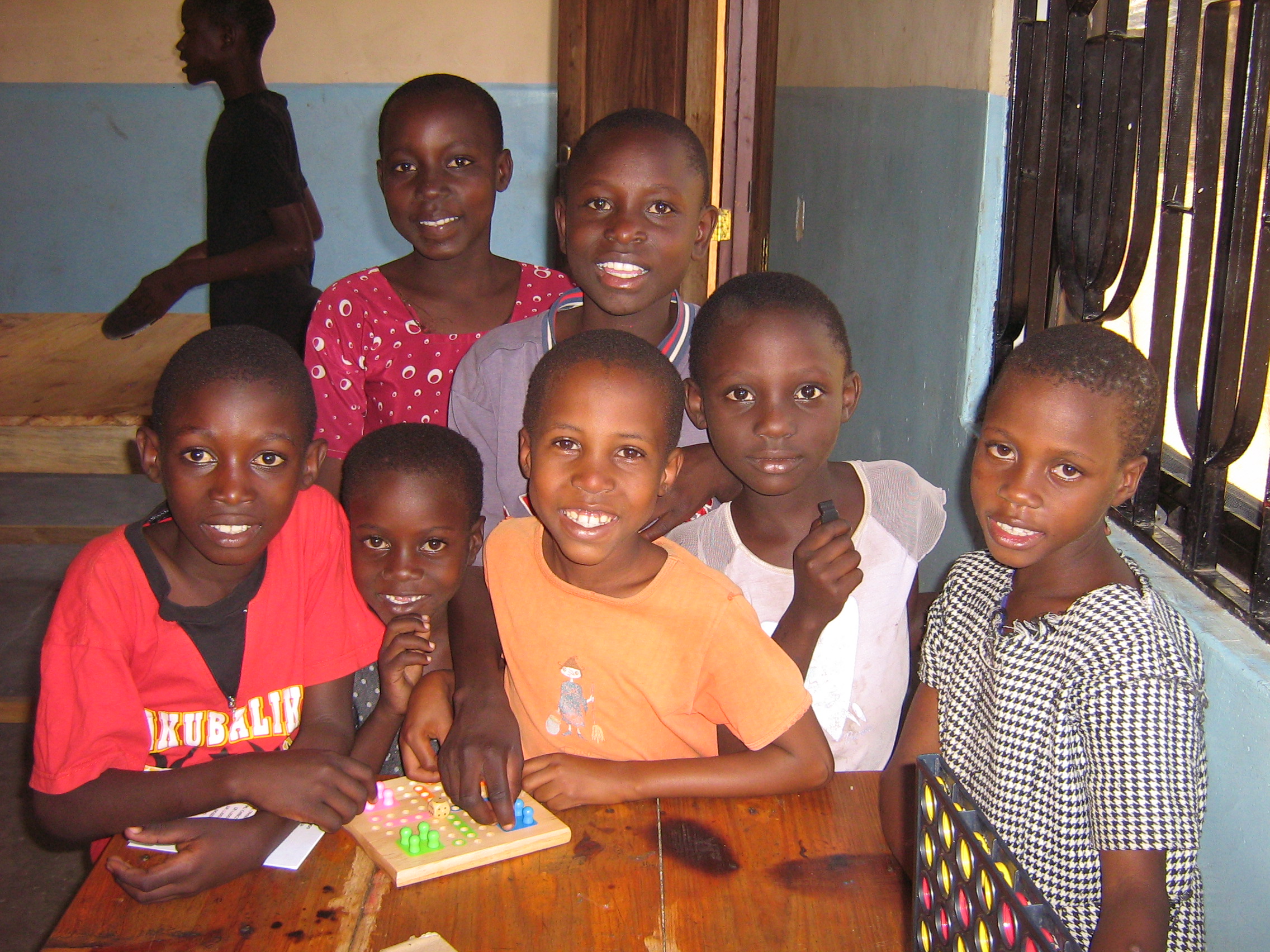 Hopes for the future
 Full orphanage licence obtained
 All basic funding requirements in place
Qualified centre manager appointed
Staff to receive living wage
Fostering and other placements established
Kitchen /store and dining/community room open for use
Small library established
Children encouraged to develop their own interests and aspirations
Volunteer/staff accommodation secured
Teachers and support workers recruited as volunteers
Evening classes established for centre and local children
Staff appointed for family tracing/liaison
After care service established
Security fence in place
Separate living accommodation for older teenagers
Establish health education programme
Clean water for the whole community