2018 Graduates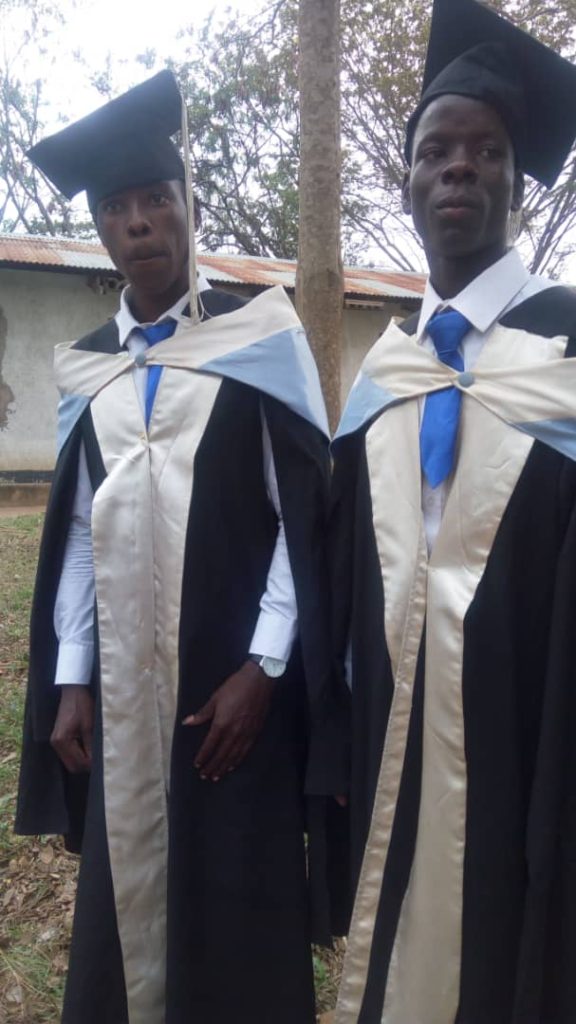 Moving On Project  December 2017
Kalwande College
Throughout 2017 we have had six mechanic students at Kalwande College . They are all following a three year Diploma course in mechanical engineering, accredited by the Tanznian Vocational and Education Training Board.  In January 2017  Lukondya was the new first year boy joining the other 5 second year students. Lukondya settled in well and has been highly praised by his tutors and principal for his application to his studies. He chose to remain at college during the end of July term holidays  so that he could continue with his work.  The second year students successfully completed a three month practical placement in July , working in different Mwanza garages. This placement, and their third year placement, form part of their assessed course grade . Christine and John visited the young men in November and noticed a great improvement in their English language skills.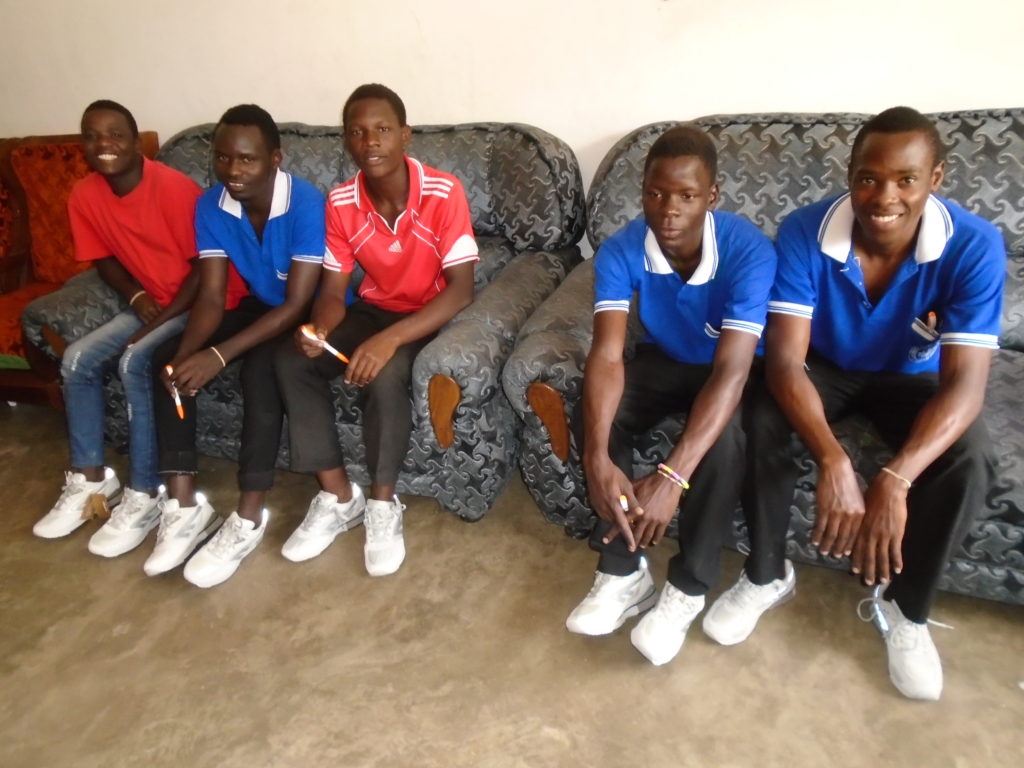 All the Veta students across Tanzania were due to finish their end of year National examinations by 15th December 2017, however they were all recalled to resit their exams again this week, following some irregularities . We don't know the details but every student from every college  was in the same predicament. In fact, some students had alrerady left to travel home for Christmas before the recall.
Nyakato College
Masebuka, at Nyakato College had already set off for Mayega when the recall took place. As a first yerar student his exams had finished earlier. Fortunately Monica was able to get him on the phone and advised him to return. Masebuka is studying for a two year certificate course in Motor Mechanics. He is doing well and is a popular student. His friends have given him a nickname which roughly translated means ' he will eat anything'. He is a tall strong young man with a good appetite!
Monica has just completed her first of two years training in Domestic Electrical Installation. Her principal, electrical tutor and academic advisor all agree that she has the potential to study at a higher level in the future. Meanwhile she awaits the results of her exams. The examination day was not easy for her as she collapsed in the examination hall just before the exams started. She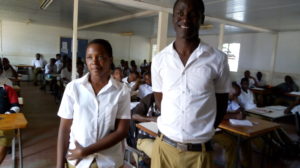 had to be carried from the hall and looked after by college staff. A subsequent blood test revealled she was suffering from an acute infection. Fortunately, the external invigilators allowed her to sit the Life Skills exam that afternoon  or she would not have had any chance of passing first year. She was ill for a few days but with help from Busega Scotland volunteer nurse , Judy, and advice from a doctor she made a full recovery. Masebuka was able to phone Busega Scotland staff to get help for Monica and Rev Deuli and Christine attended the college to collect her and take her home after the exam. It was evident that college staff had cared for her well.
With four new students from Mayega joining Nyakato College in January , we had five meetings with college staff to identify and discuss their programme of study. We were also delighted to be able to attend this years ceremony for 58 graduating students. It was great fun! The first year students danced and sang and so Monica  and Masebuka had a major role to play. There was a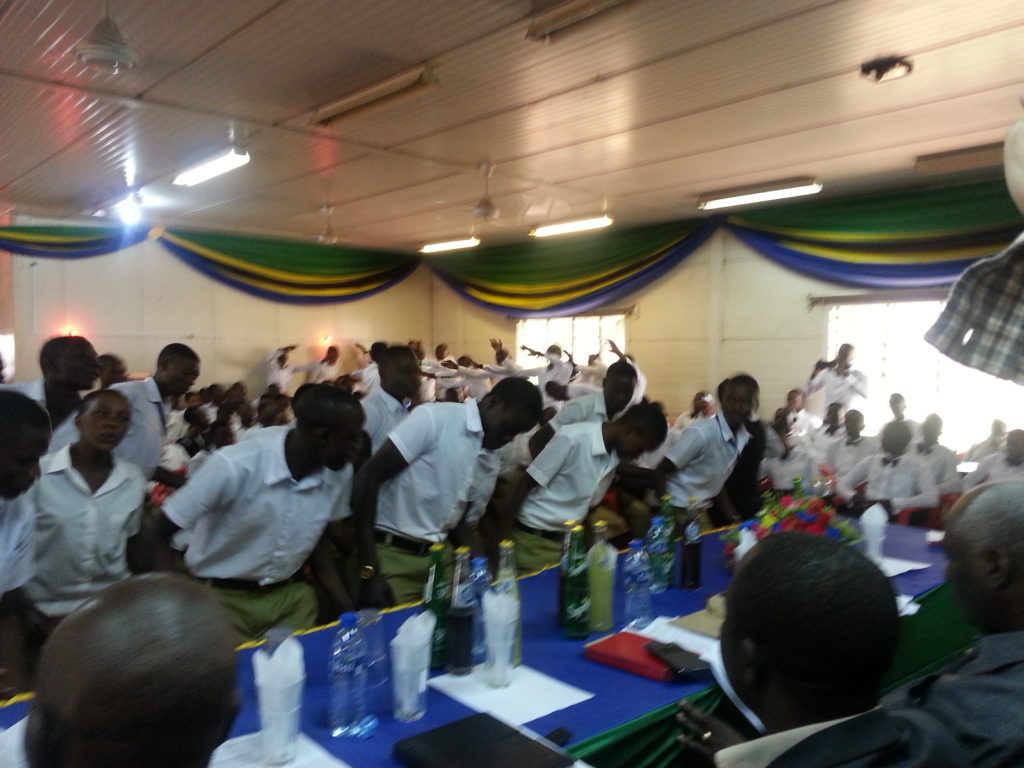 fashion show from the tailoring and design students and a lights "show" from the electrical students. It was less formal than a UK graduation ceremony but had many similar elements. There was a feast served by the tourism and hospitality students and speeches from students, the Principal and guest of honour.
We really enjoyed being part of the day and look forward to next year when we hope our students will graduate. The college has an 80% pass rate.
Mayega students –in –waiting are Christina, Tabu, Happiness and Margaret. They have been working with Julieth on a preparatory life skills course and this week they have a cookery lesson on a kerosens stove. All the kids at Mayega, help with cooking and food preparation but once they are independent no one will be directing them on what to do or handing them the food to cook.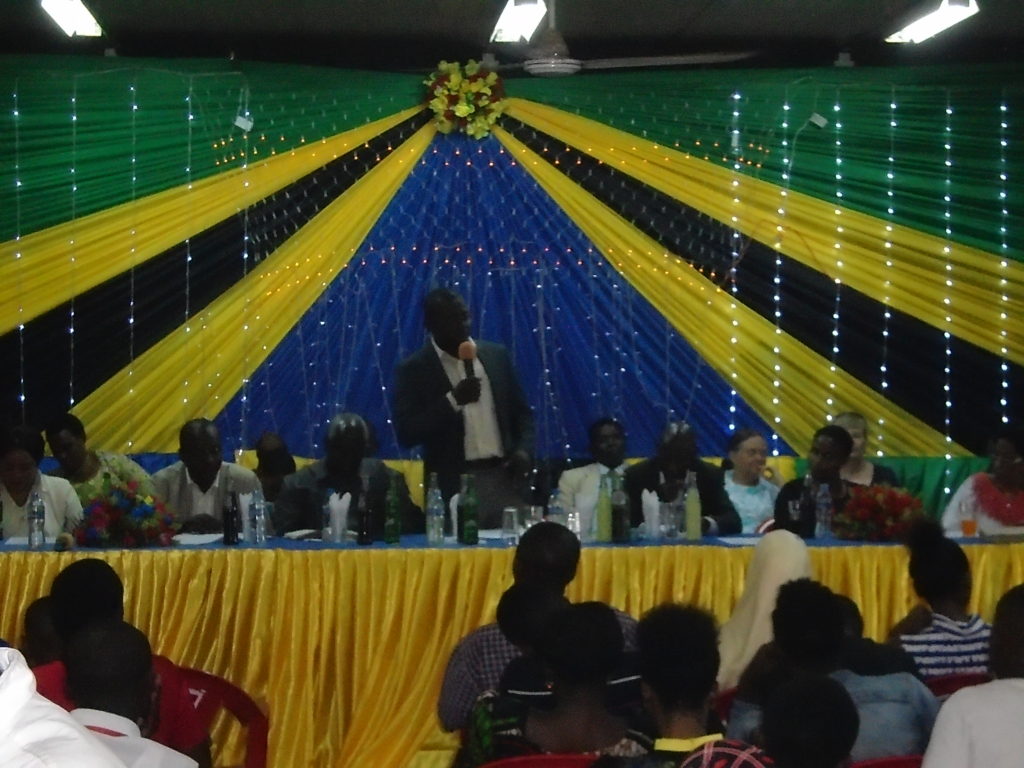 Christina was the surprise addition to our school leavers group. At only 14 years old she has to leave school as she failed the primary school leaving exam and is not allowed to repeat or to go to secondary school. With no training available local to Mayega we have decided to send her to Nyakato where she will initially take a six month non-certificate course in tailoring. All 4 girls have had their interviews and have been given places. Two will join Monica on the domestic installation course and Happiness will enroll in the 2 yesr certicate course in tailoring.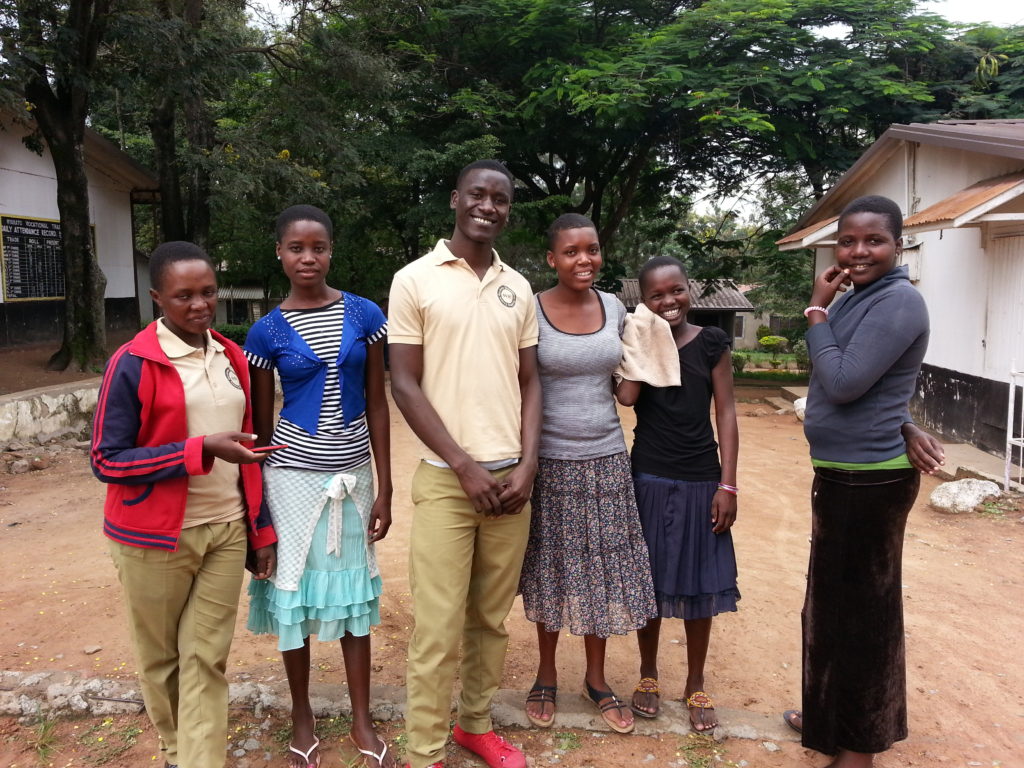 The three older girls will live in the college boarding whilst Christina will move in with Monica and Kabula. As neighbours of the Deuli family , they will be all be on hand to look out for her.
Monica and Masebuka are good ambassadors for the Mayega Children's Centre. The college are happy to take our students because they work hard and behave well. What else could we ask for?
Former Students
Following the demolition of the Star Times building, which housed the Holy Trinity Church and the Bishop's office, the church is now renting an office on the Nyakato campus for Bishop Charles Sekelwa to use. Hearing about the way that Kabula was badly treated by her previous employer, who failed to pay her wages, the Bishop was able to give her a temporary job to cover for his secretary who was on leave. This is not a long term solution for Kabula but it has given her much needed work experience and a valuable addition to her CV.
Our students –in –waiting visited Kabula at work. She is another good role model for them. Looking very professional she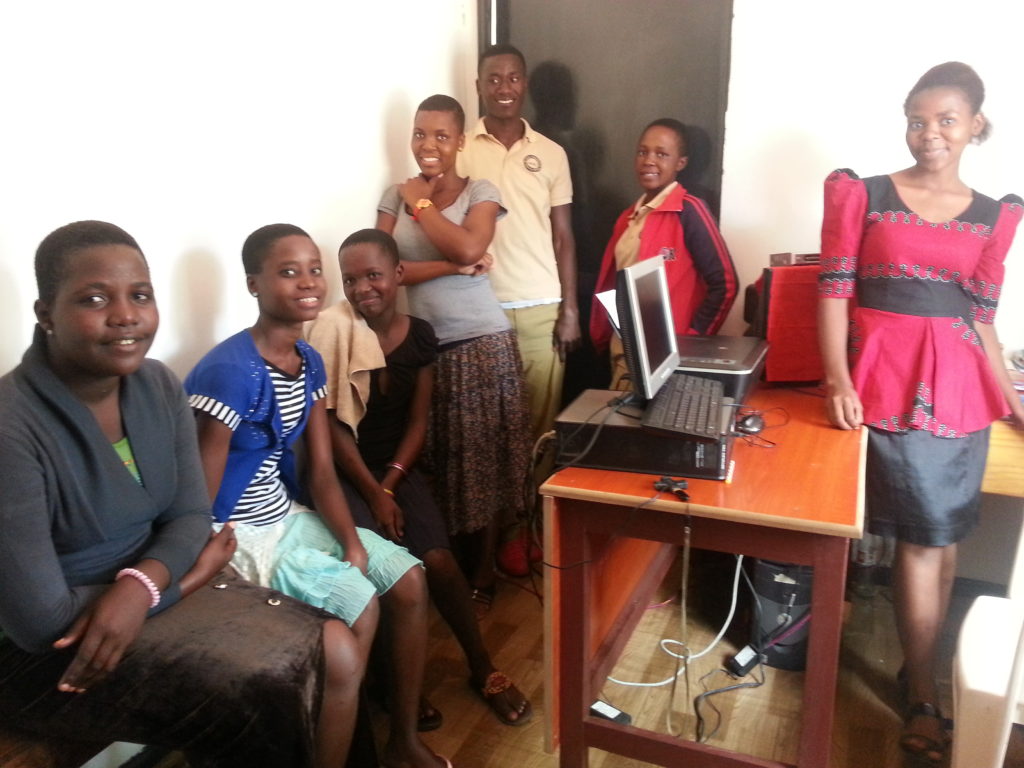 advised the students to work hard and not be discouraged when things did not go right for them. Christine felt like a proud parent when listening to Kabula's wise words! Life is hard for young people in Tanzania.
Madam Ester is currently living in Lamadi with her older sister. As January and the new school tem approaches we are hopeful that she will at last secure employment. There are three schools who have expressed an interest in employing her and in widely different locations. One is in Mwanza where she wants to work, one across the lake in Geita and the third in Lamadi itself. We hope she is successful.
Zabron is working as a chef in Mwanza and John and Christine were happy to see him in November. He works long hours and the pay is low but he has matured into a lovely young man.
Zawadi is married with one child. Her husband is a student learning to be an electrician. We were not able to catch up with her but she is a regular visitor to the Mayega Children's Centre, as she lives near by.
Financial Report
Busega Scotland annual accounts are currently being prepared as our financial year runs from  1st December to 30th November  but  I can tell you that we have spent  £8445 on supporting  our 8 students in 2017. There are variations in course costs per student. This does not include any wages for the Tanzanian staff but does include tuition fees and all living expenses.
We are grateful to Anglican Church Basle, the Wainhouse and individual donors for their continued support. We would also like to thank the many people who have organised and  attended fundraising events throughout the year.
With 12 students in college in 2018 we are happy to report that we have already received a £3000 donation from the Souter Charitable Trust and a £900 sponsorship. With start-up cost for our new students included, we expect to spend in the region of £13,000 in the coming year. This will be a significant challenge for Busega Scotland and we would welcome any help that readers can provide, The good news is that the student numbers in 2019 should reduce to 4, as the older ones will have graduated.
Christine Carney
19.12.17
New students January 2017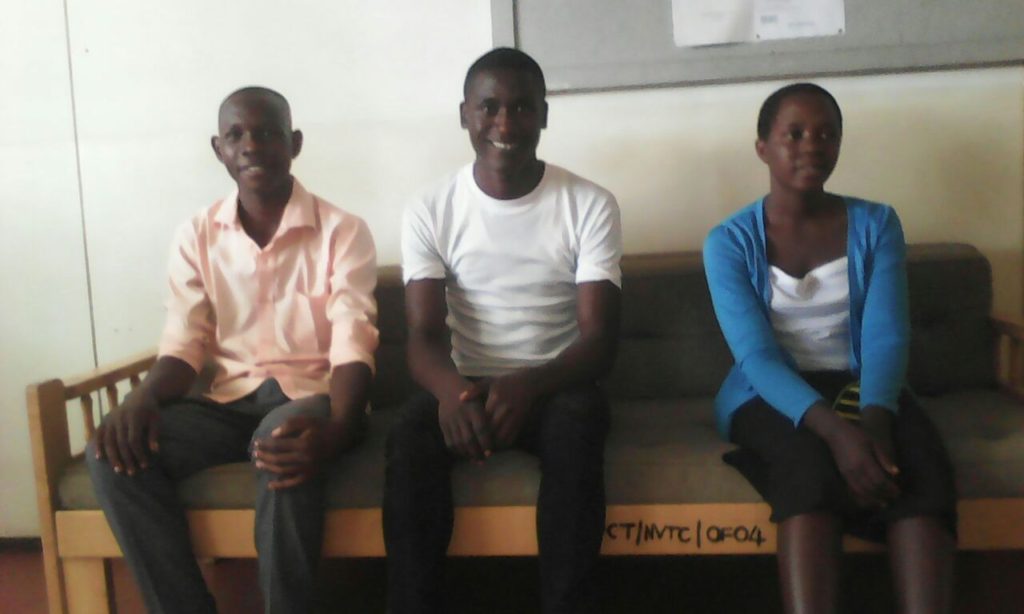 Left to Right —Lukondya, Masebuka, Monica
Lukondya has followed in the footsteps of his five Mayega "Brothers" and joined Kalwande College as a first year Motor Mechanic student.  Masebuka and Monica have started student life at Nyakato Vocational Training Centre, Mwanza.  Monica  is training to be a domestic electrician. She is one of six girls in a class of 38 students. Her tutor is also a woman. Masebuka like the other boys has opted for motor mechanic training believing this is where he has the best chance of employment.
We now have 10 students in training. Kabula is nearing the end of her training and is expected to complete her final 3 month placement with the Ministry Of Education in Mwanza in June. She has her CV ready and will be looking for employment as a secretary. We wish her well as she goes job hunting.
Ester is in her final year of a Diploma in Primary Education and will soon sit her final exams. Good Luck Ester.
——————————————————————————-
Moving On Project 2016
Five Boys studying motor mechanics at Kalwande College January 2016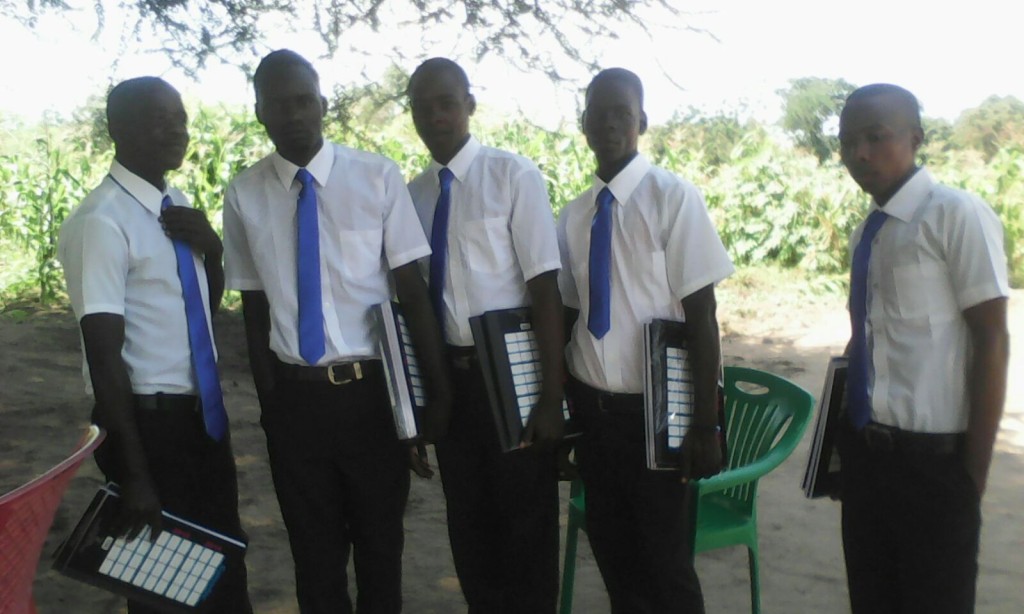 Ester and Kabula 2015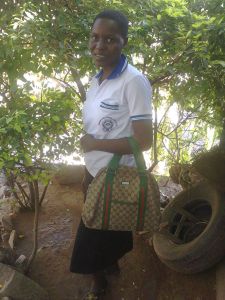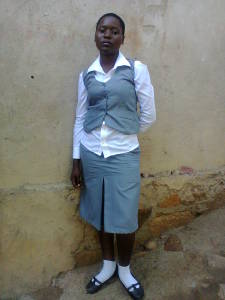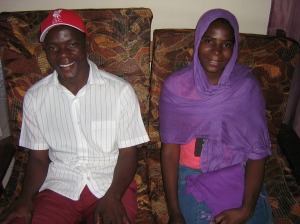 Our 4 students  studying in Mwanza September 2014.  Zabron and Zawadi training to work in the tourist industry. Kabula is at secretarial college and Ester is training to be a primary school teacher. They have a bright future ahead.
Who knows what the future holds for the older kids now living at the New Peace Dropping Centre?
With your help we believe they can  grow into happy healthy adults , able to look after themselves and contribute to Tanzania's future. The Moving On project is small but we all know small is beautiful!