If you read the reviews on 'walkhighlands' about the Grantown to Ballindalloch part of the Speyside Way, you will realise that it has some detractors. In fact, one contributor said they would never walk this section again and others described it as 'dangerous' and a 'real struggle'.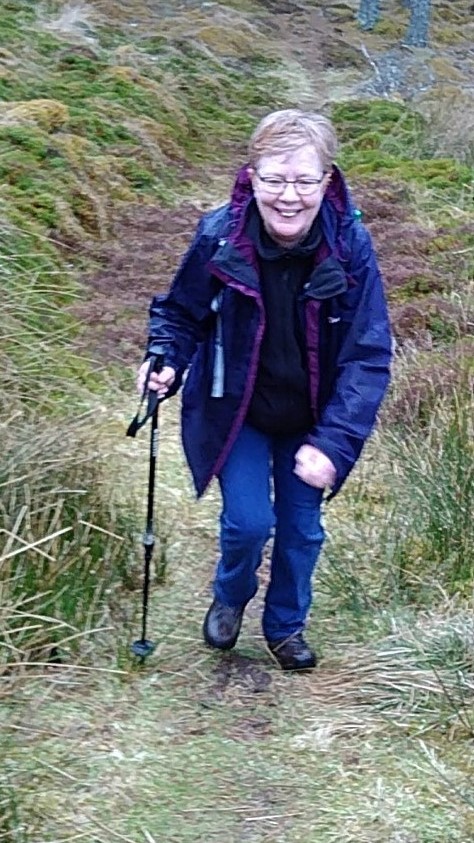 The first section, from Grantown to Cromdale is a delight – through woodland and along the river bank. Then the challenge begins. The walking is very rough under foot and at times it is a route not a path. The profile shows a climb of 1600 feet, and there is a debate on the two main websites as to whether the walk is 13 or 14.5 miles long!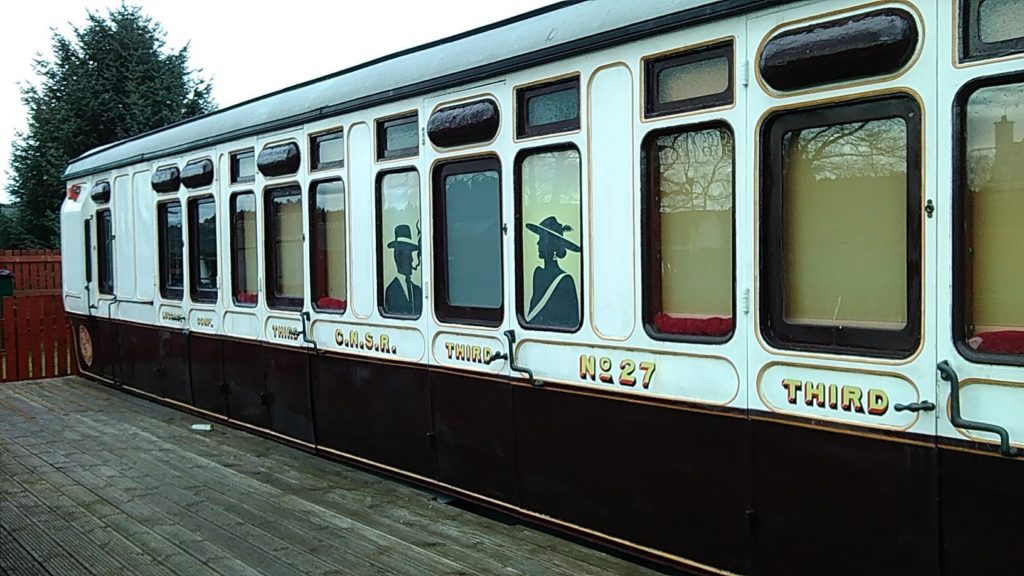 But there are some serious highlights; the restored railway carriage at Cromdale, views south down the Spey valley and the longest bird feeders we had ever seen.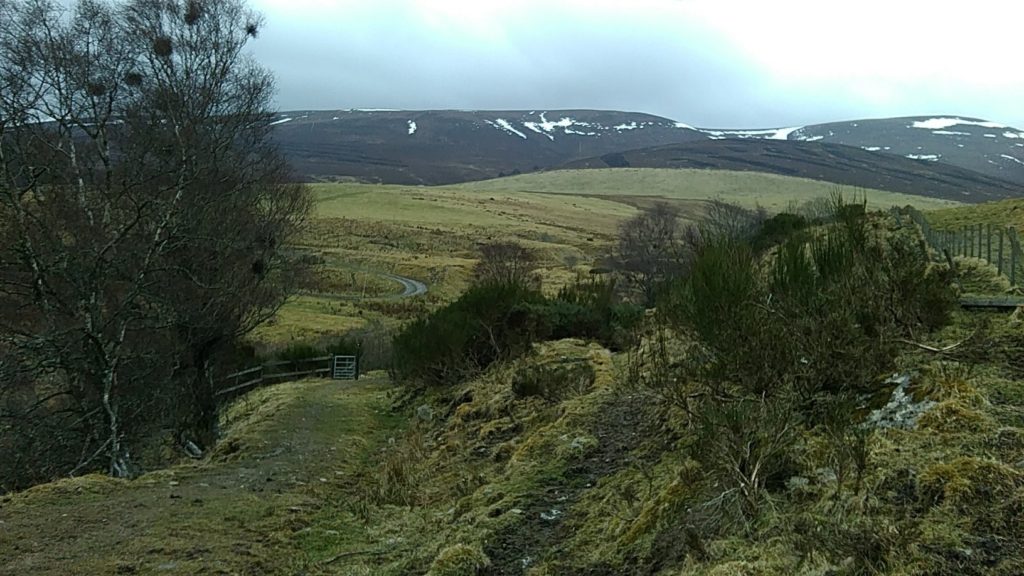 The whole walk took about 7 hours and it was a very wet day. It is also strange that when you are tired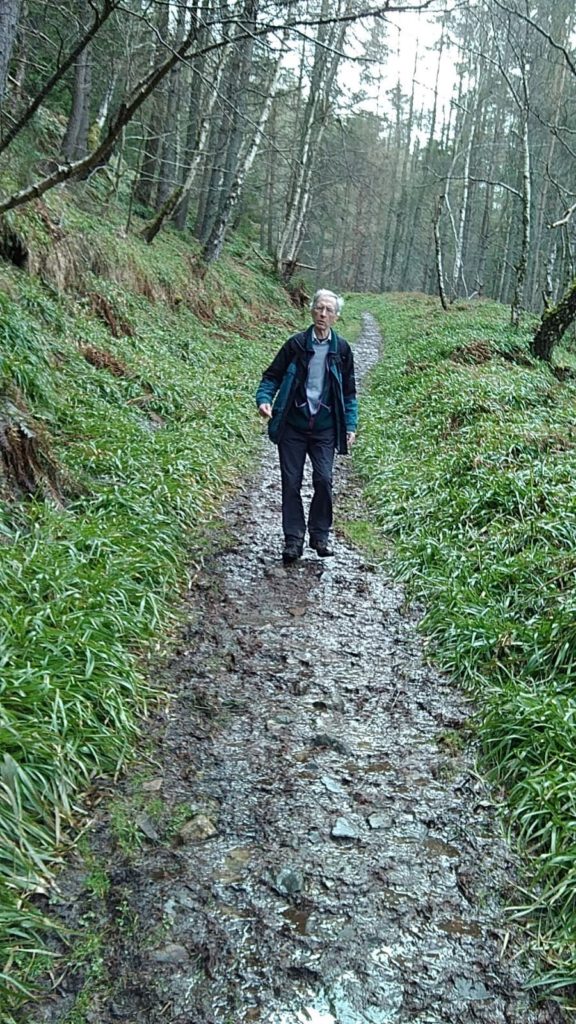 your memory makes familiar sections seem shorter, while in reality they are so much longer. In contrast to Peter, I really needed that walk to be over, whereas he literally takes everything in his stride and never complains! The only incident that raised a smile, for us not Cenzo, was his encounter with a slurry pit; finding himself stuck and up to his knees in the stinky, gooey water. Some things should just not happen.