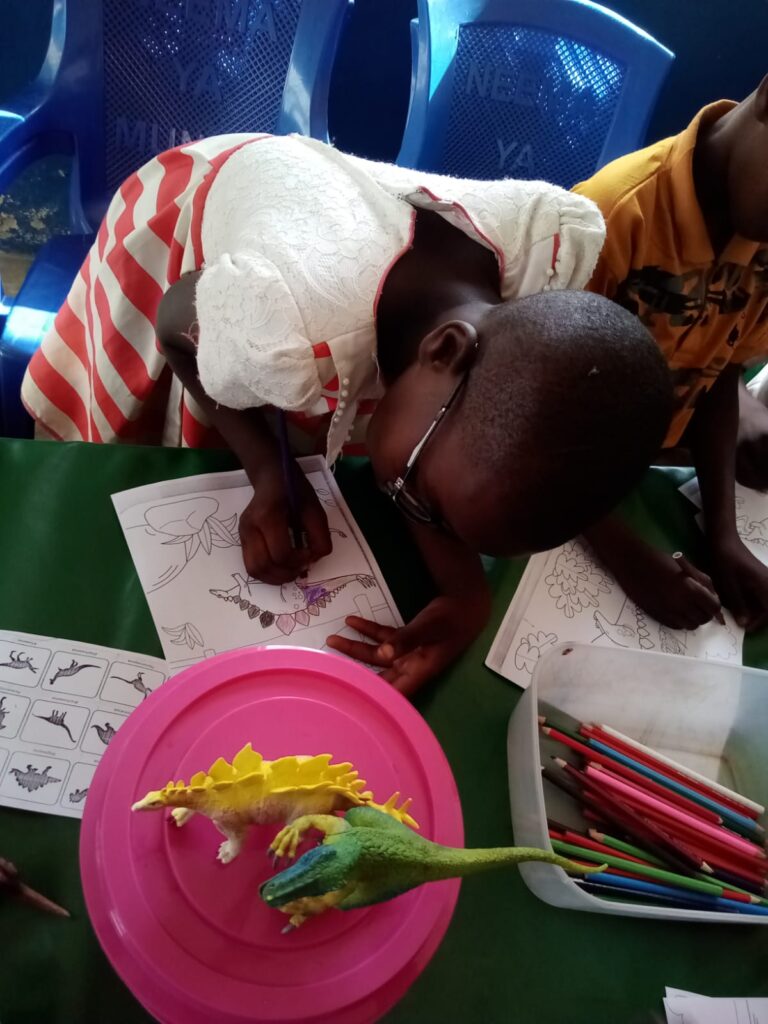 We know that part of Tanzania has been called the 'Cradle of Mankind' but as far as we know dinosaurs have just arrived at the Children's Centre for the first time. The idea to introduce the children to Triceratops etc came from their visit to the Serengeti, that was backed up by models of the animals found there. The children love playing with them; making imaginative scenes of the plains and drawing coloured pictures.
There are similarities in form and function between the herbivores and carnivores of today and those of long ago. The first dinosaur lesson introduced this concept. The names proved a tongue twister for the children but they coped enthusiastically. After that, out came the drawings and crayons.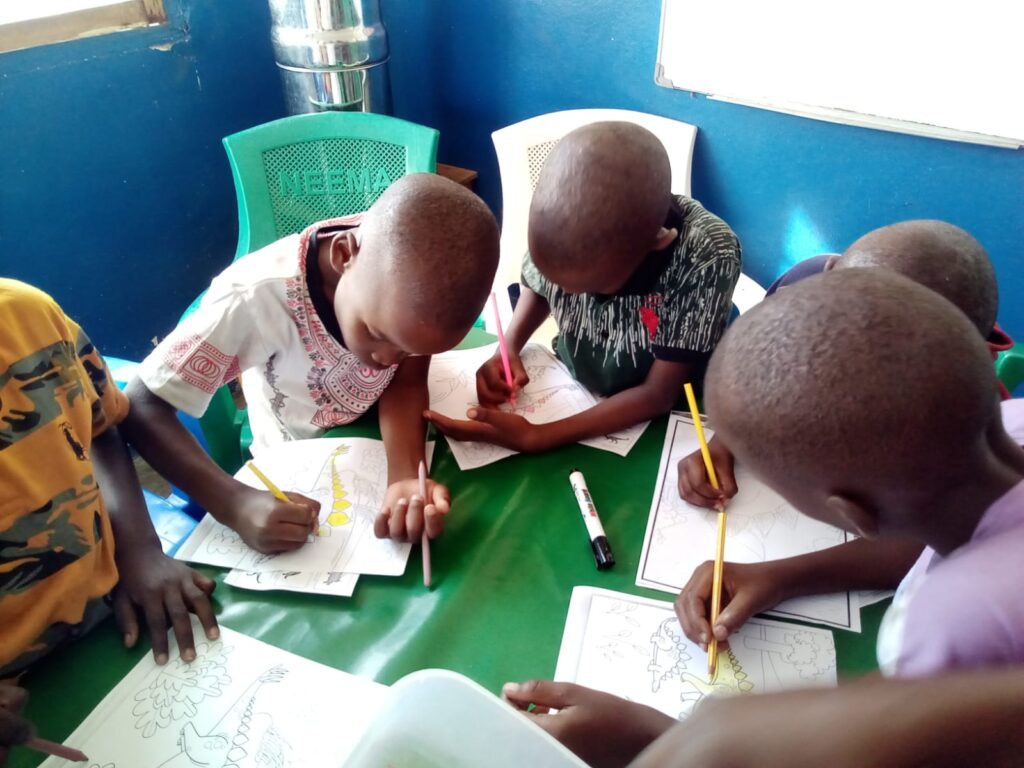 You could here a pin drop as the models and books were used to copy colours and details. Once finished, the pictures were stored in the children's files. A great afternoon was had by all.
However, introducing Tyrannosaurus Rex to Julieth's baby, Golden, was not such a rip roaring success!