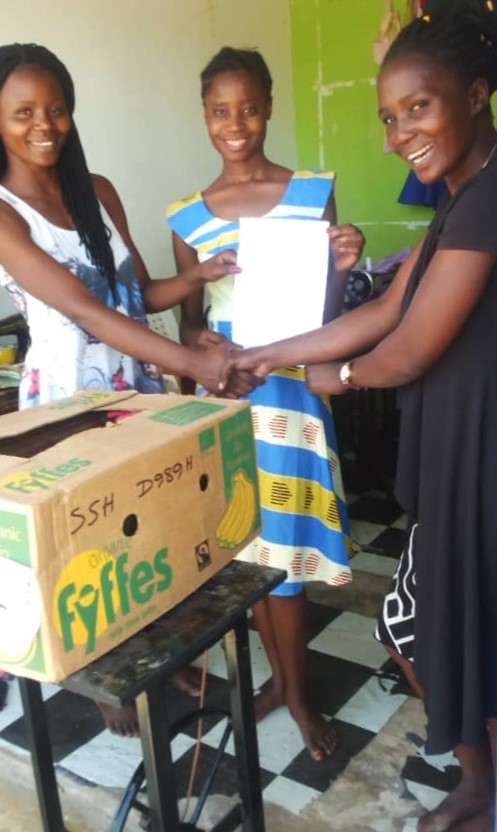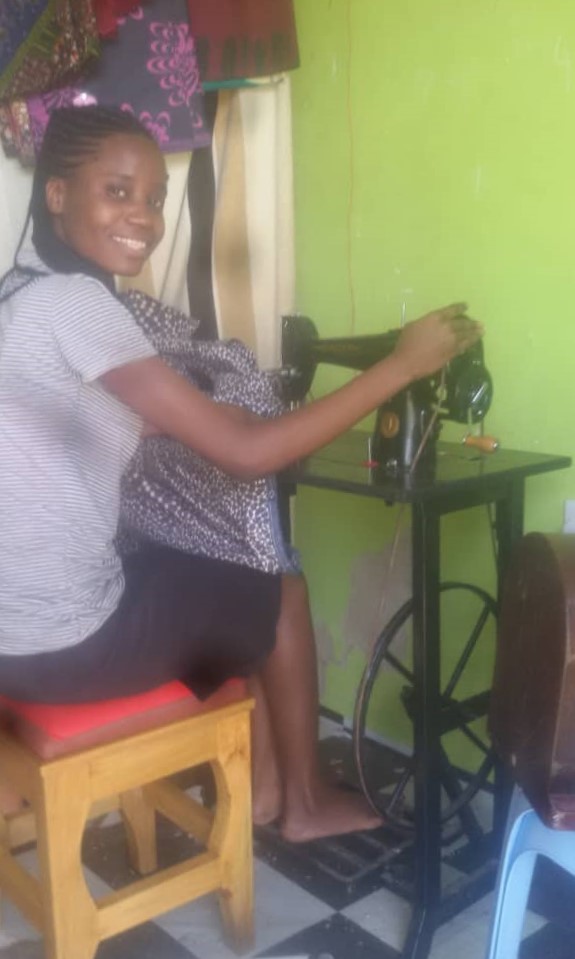 One of the great advantages of working closely with Tanzanian colleagues are the connections they provide with the local community.
Julieth knows Happy through church, and by working together a placement has been arranged for Happiness at the Happy Shop! Happy is the shop proprietor. Happiness left college at the end of last year, having completed a course in tailoring and design. Happy specialises in wedding dresses and choir outfits and Happiness helps with the orders. Encouragingly though, she has already gained customers in her own right, by having the opportunity to show the quality of her work.
Busega Scotland encourages young people who have left Moving-on (our leaving care service) to keep in touch, particularly if they have problems. Hasan came to see us, as he had an accident at work towards the end of last year. Part of a car he was working on fell, causing damage to his shoulder and arm. He is recovering and has started doing casual work, while he builds strength to go back to his trade.
Joffrey has also been having a tough time and was without regular work. Through Pastor Deuli's contacts he now has a job with a local garage and this is likely to extend into some driving also. Mazebuka has moved to Arusha and works with a liquified petroleum gas company, as an a driver/mechanic on one of their lorries. This was arranged by Julieth.
Life is tough for young people in Mwanza and family contacts are important in obtaining work. Busega Scotland is the 'family' for Happiness, Hasan, Joffrey and Mazebuka and we are always delighted to help when we can.