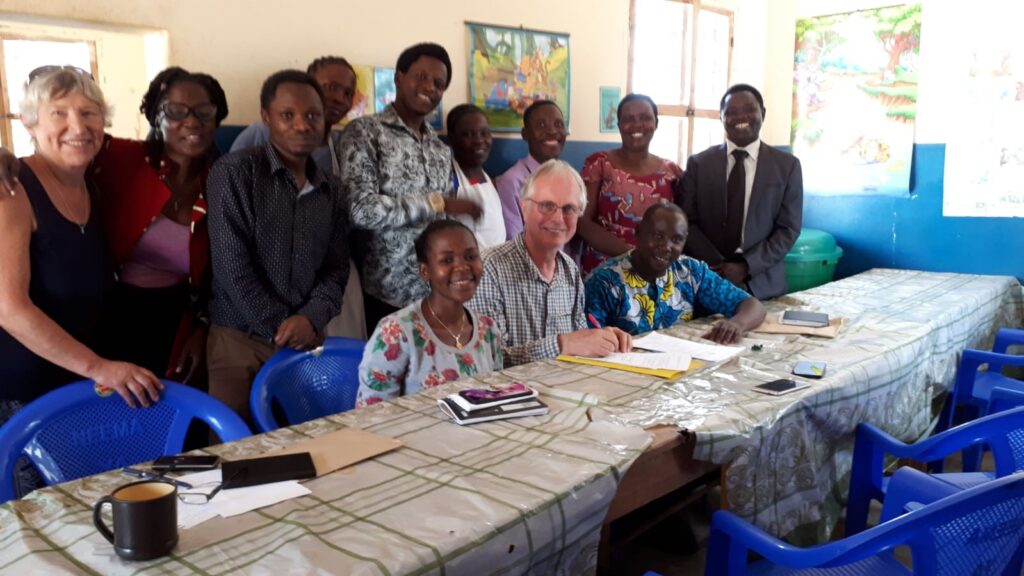 The relationship Busega Scotland has with Mayega Children's Centre (MCC) has changed in a very positive way. A defunct non-governmental organisation, that was previously responsible for the Centre, has been removed and been replaced by Busega District Council (BDC).
An MoU has been negotiated between Busega Scotland (BS) and the Council through which we run the Centre on the Council's behalf. In reality, little will change on a day to day basis. The key clauses in the MoU are as follows:
BDC will be legally responsible for MCC under Tanzanian law.
BDC will be legally responsible for the children in residence; namely, for their health, welfare, development and education.
BDC will be the owner of the site, land, buildings and other assets, and these will be used solely for the benefit of children resident at MCC.
BS will manage MCC on behalf of BDC and will deliver, through the Tanzanian staff in post at MCC, services to the children that promote their health, welfare, development and education.
The security that the MoU brings to the Centre was a cause for much celebration, when the document was signed by John as Chair of Busega Scotland. The relationship with the Council has strengthened over the years. Confidence has built up, aided by the quality of service provided at the Centre, through the Mayega Water Project and support for the primary school. Referrals of new children for admission come through social welfare at the Council.