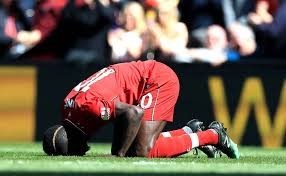 One of the rewards of working with Busega Scotland are the connections that we make.
Many, many years ago, John was a coach at a football club (Speymouth Juniors) in his home village of Garmouth. One of the players was James Wallen, son of Busega Scotland trustee, Jenny. James was a skilful player in his own right but (unfortunately) not in the same bracket as Sadio.
Jenny has made two trips to Tanzania, to work in Mayega Primary School and at the Children's Centre, using her knowledge and experience as a teacher.
James now works abroad and in of all places, Senegal – Sadio's birthplace. He works for an NGO called Speak Up Africa, that promotes public health and sustainable development. It has a particularly good website
https://www.speakupafrica.org/
Being big on investigative journalism, we asked James what people in Senegal think about our footballing and altruistic hero. This is some of what he said:
''He is a source of national pride as probably the most internationally famous Senegalese football player of all time. Part of his appeal comes from his pure skill as a player, and part comes from his humble and generous attitude towards fame and wealth. His story is one of rags to riches and of "making it" against extremely small odds while not succumbing to the temptations of conspicuous consumption, and is considered not to have forgotten his roots, his upbringing, his people. His is thus revered as a national icon and inspiration throughout Senegal.''
Intrigued, we asked Jamie if he could get a Senegalese insight into Sadio from his friends in Dakar. Thiouna Ndiaye, Kouly Mbaye, Papar Momar Toure and Bijou Carla responded.
…………………………………………………………………………………………………………………………………………..