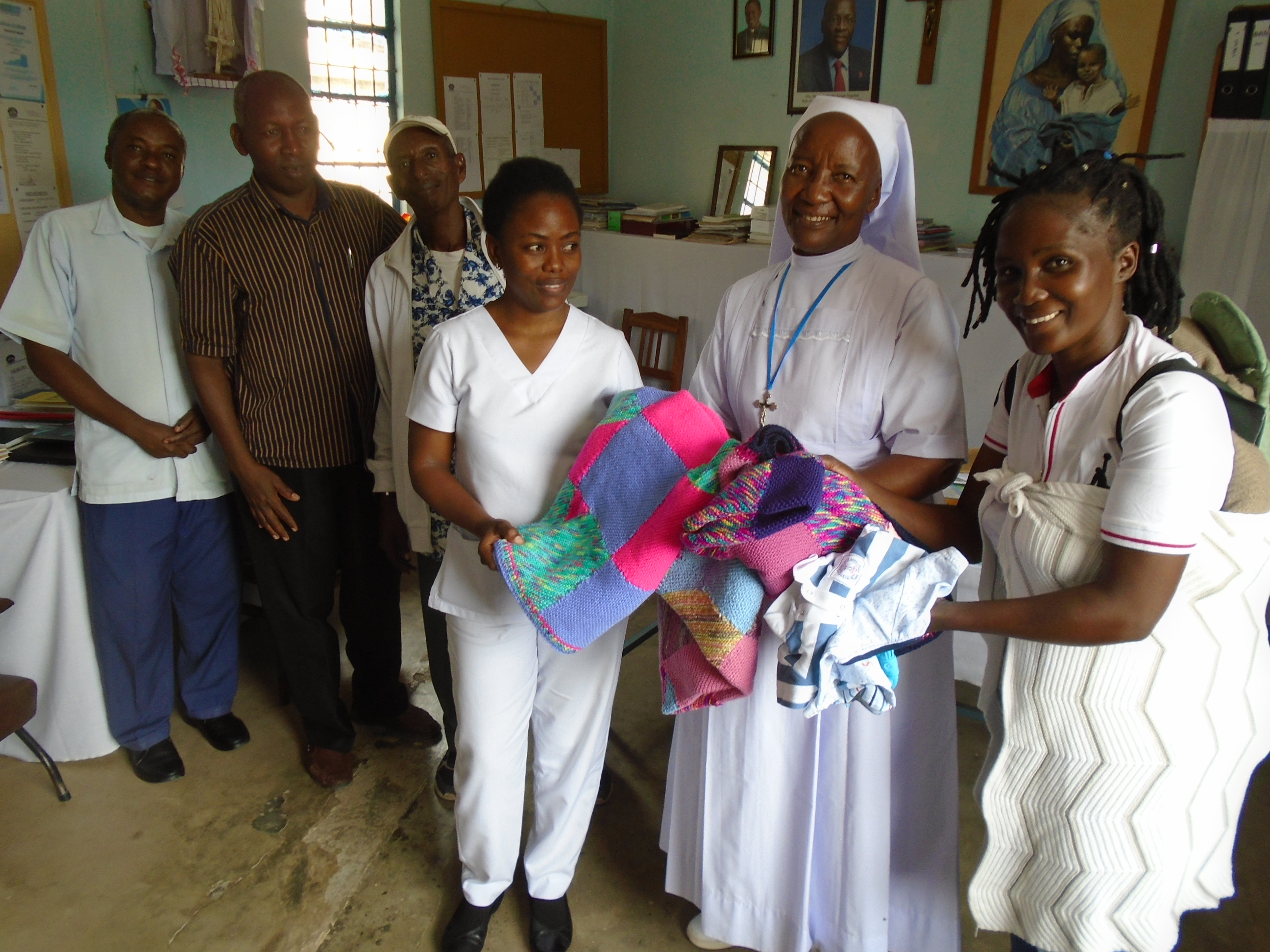 Going to hospital is not normally something to relish. Bukumbi is different. The smiling face of matron, Sr Anastasia Salla, brightens up any day and her commitment to healthcare and the poor of her community is unstinting.
It is not an easy time just now for mission hospitals in Tanzania, as the government favours its own establishments and funding is tight. Despite this, Bukumbi has hosted two health insurance programmes for Busega Scotland and partners. The hospital remains faithful to the project, although the modest premiums have not met the treatment costs.
We have also been able to provide clothes and blankets for new borns, and some medical equipment donated by Fochabers Medical Practice in Moray. Thanks to the practice and our friend Lorna Logan, for her beautifully knitted blankets.