Life can be hard in Tanzania but as everywhere else children like to have fun.
Draughts is a perennial favourite and a keenly fought contest was witnessed recently. Susie and Nathaniel at Mayega Children's Centre.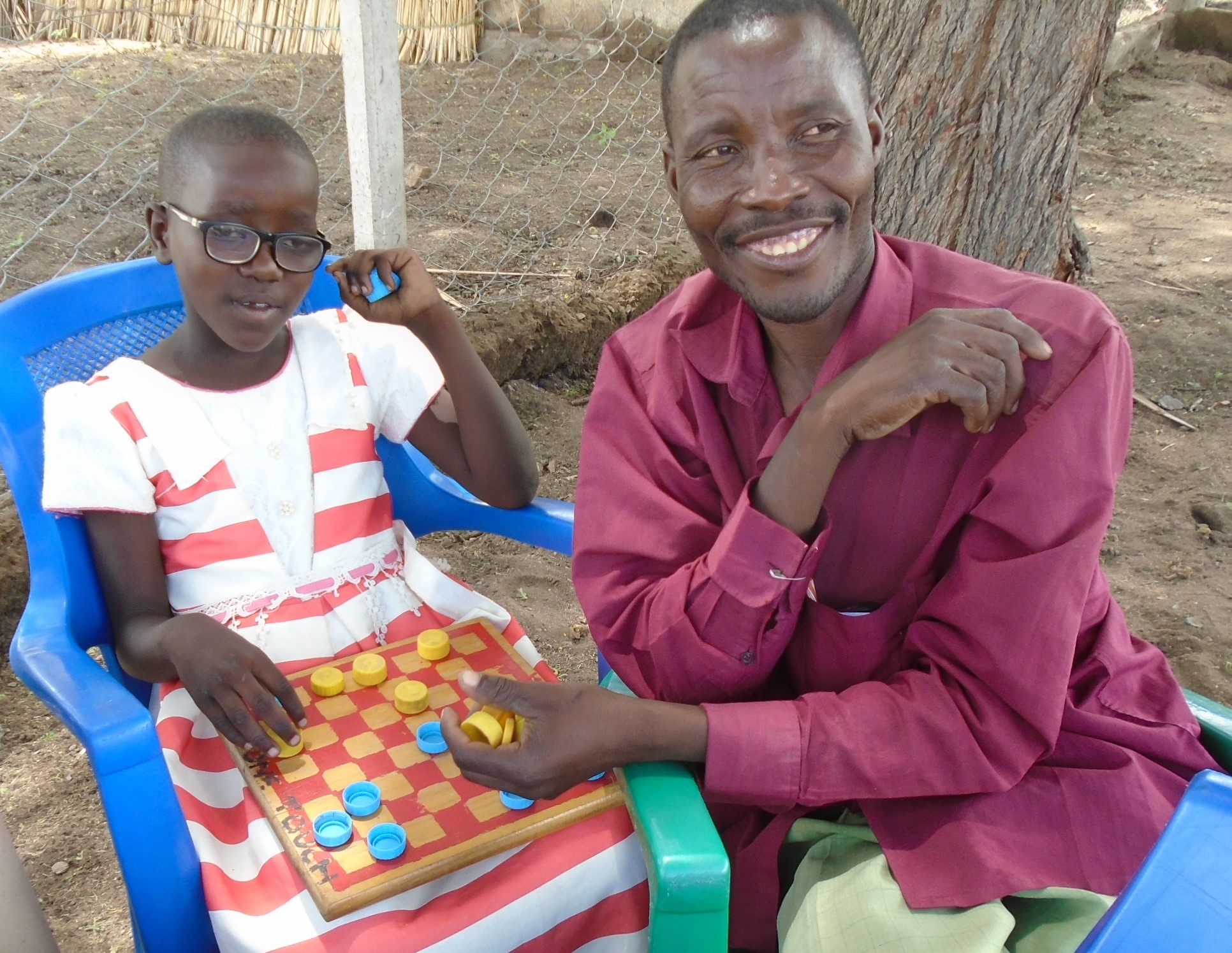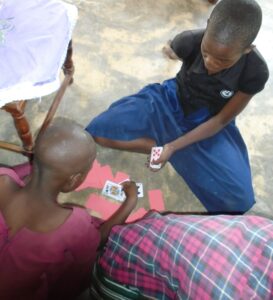 At Buswelu, there was a serious game of cards between sisters Lydia and Ester, part of our Family Support Project.
Busega Scotland's poster boy, Boazi, has been at his creative best again. After the car he made from juice cartons, and had solar lights, he managed a guitar from a broken badminton racket, complete with sound box. Unfortunately, a little carelessness crept in and the guitar was 'stolen' by our Mayega dog, Lion, who also had fun pulling it apart!
Enjoy the photos.