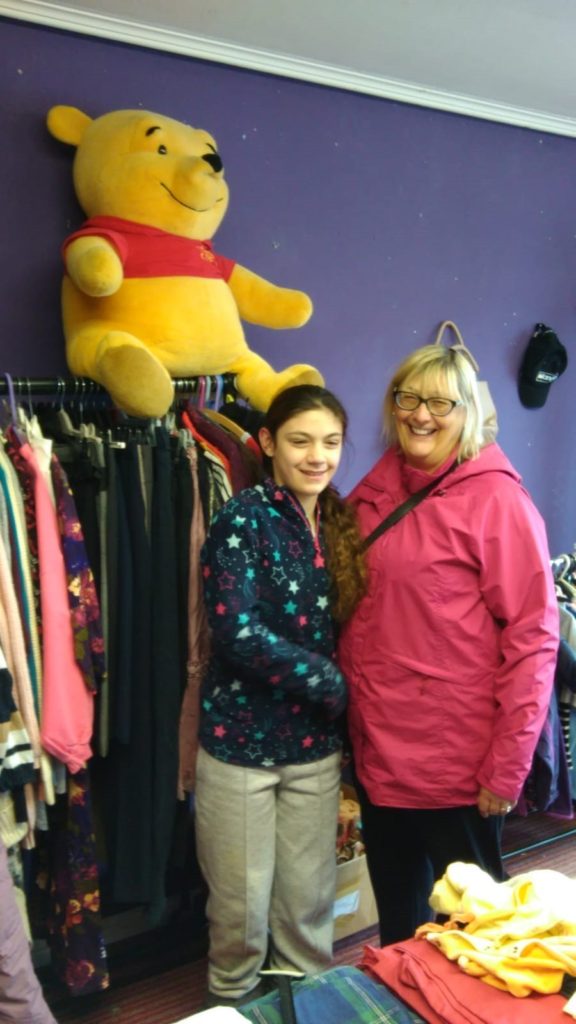 Busega Scotland opened its charity shop in Lossiemouth for some early season sales. Our experienced shop manager, Chris Petrie, was ably assisted by her granddaughter Aoife, and by trustees and supporters who served behind the counter.
One of Busega Scotland's intentions is to 'give back' to Moray, for the great support it receives from its home community. The charity shop is a prime example of this, as goods are recycled at bargain prices. We always have plenty of customers. Some visit us everyday, as we receive enough stock to regularly refresh what we have on the shelves.
A kind donation met the shop rent for the week, and Busega Scotland projects benefitted by over £600. Customers were happy, the shop assistants enjoyed themselves and we are sure that Chris and Aoife,  have a great sense of satisfaction. The shop will pop-up again in the autumn.
Many thanks to all who donated stock, our workforce and customers.