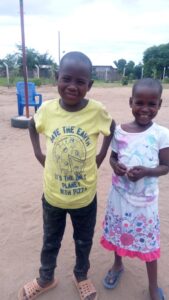 The admissions to Mayega Children's Centre are through referral from Busega District Council. The Council is connected to vulnerable children through committees at village level. By this process, we heard about Daud, aged nine, and his sister Magreth, who is seven. It is an exciting time at the Centre when new kids arrive. Our staff and the children are excellent in helping their new 'brothers and sisters' settle in. Empathy is very powerful.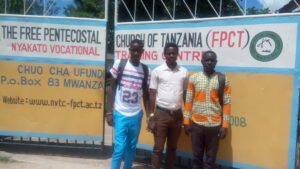 As well as youngsters arriving, we also say cheerio (but not goodbye) to our 'Mayega graduates'. Our Moving-on project swings into action and the well practised supports are now picking up Malesa and Jeremiah.
The photo shows them visiting Nyakato College with our Patron, Emmanuel. The boys have passed their entrance exams and will soon begin their national certificate courses in domestic electrical installation (Malesa) and welding (Jeremiah).
We wish the boys well in their studies.