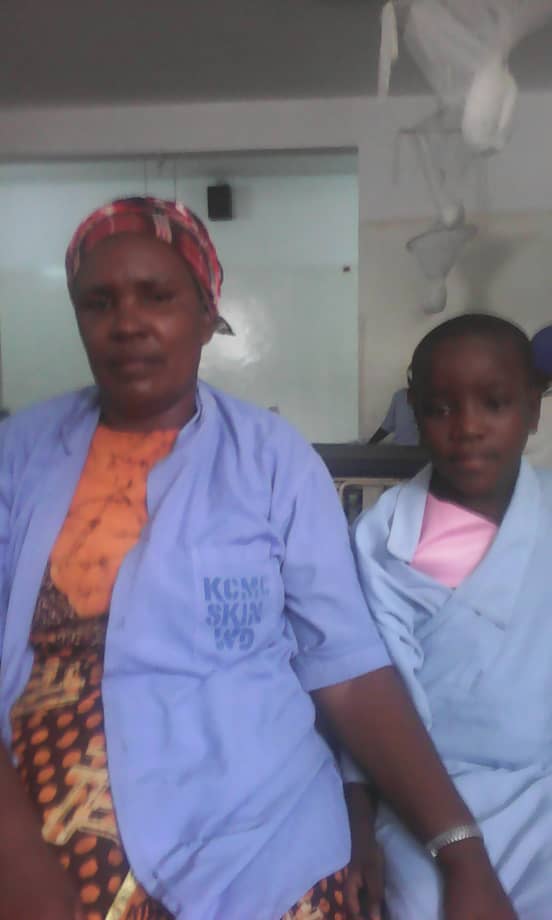 Shida is doing well and remains with Matron at the Kilimanjaro Christian Medical Centre where she awaits more surgery on her  eye.  There is a slim chance that this could happen on Friday but it will more likely be next week. Her second operation will be more complex than the first one and we hope this will go well.  Children come from all over Tanzania to have eye surgery here and the hospital is very busy.
Meanwhile Shida is already happy with her  improved vision and that she is being well cared for by the hospital and Leah, Matron of Mayega Children's Centre.
Leah  travelled to Moshi expecting that they would remain there for 3 or 4 days but we now expect the trip to last up to three weeks!
She is busy with the practicalities of looking after a hospital patient . In Tanzania food is not provided by the hospitals and usually relatives or friends  bring food , clean clothes and provide care.
Leah provides Shida with much more than that though. She could not ask for a more loving individual to care for her .