The third day of the walk is a challenge for its three major ups and downs. 15.6 miles from Invermoriston to Drumnadrochit, having the option of a 'higher route' that was heroically negotiated by our Edinburgh friends (Cenzo and John decided that discretion was the better part of valour). The views over Loch Ness are stunning and the Loch Ness Clay Works provides a quirky stop for a cuppa.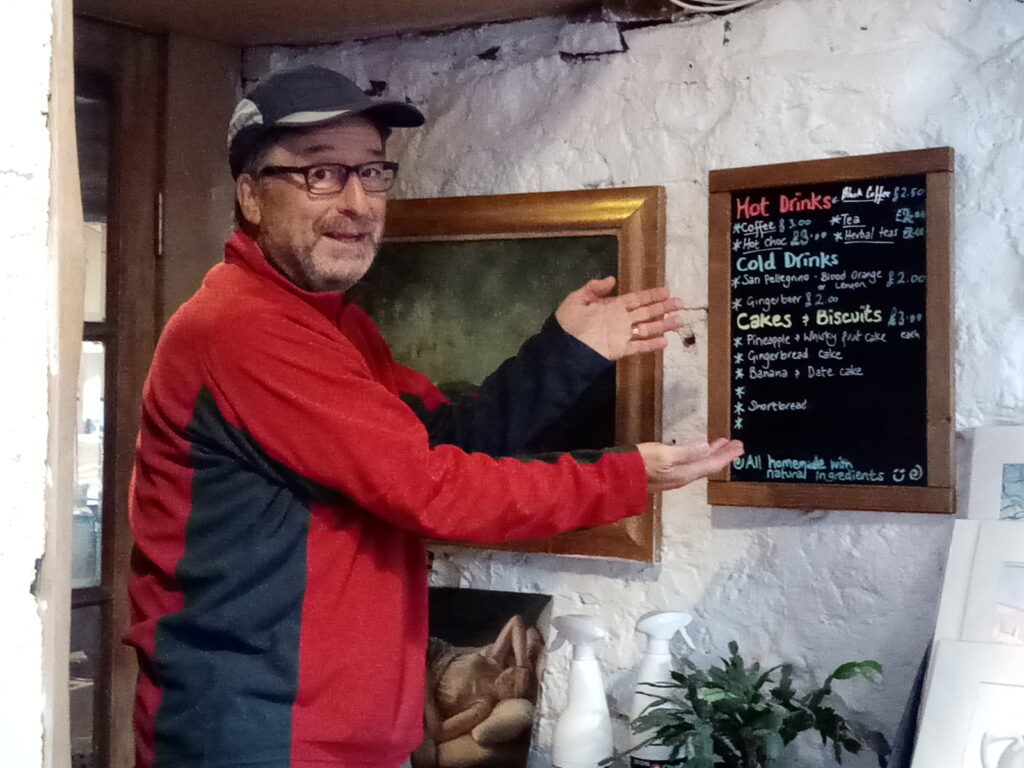 Cenzo and John were guinea pigs for their newest culinary creation, 'the energy ball'.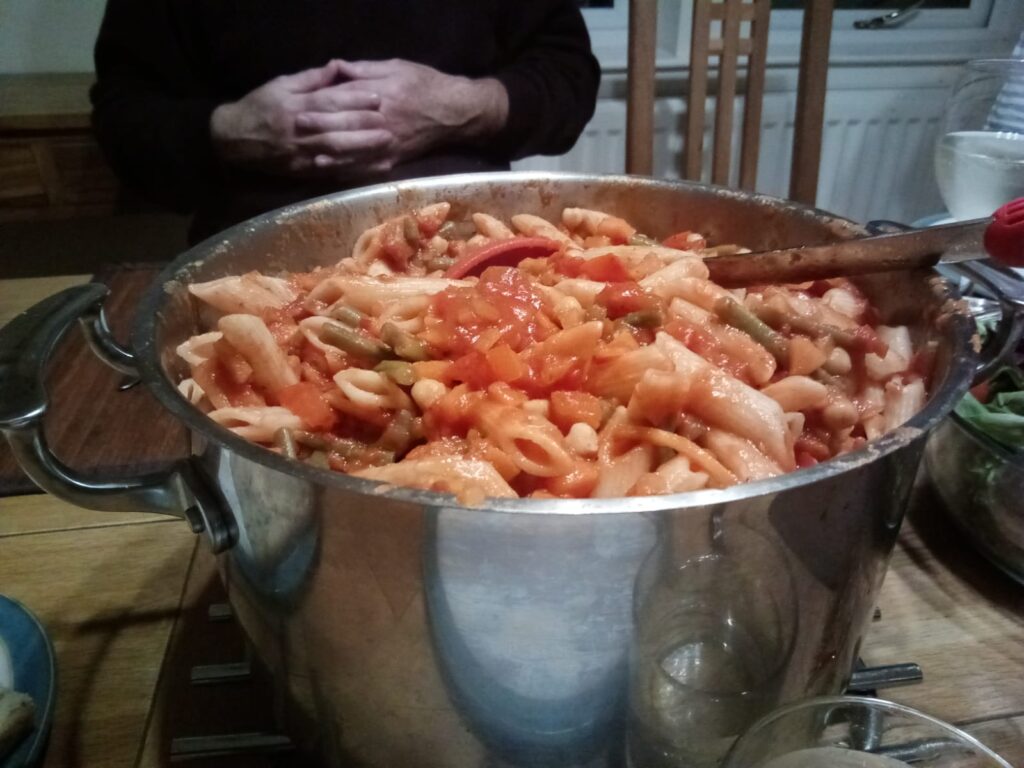 Food is a crucial (and essential) part of the trek experience. The 'last supper' served by Andy before the daunting 19.6 miles from Drumnadrochit to Inverness was an incredibly tasty bucket of pasta. If that wasn't enough, the lemon cake and 3-mug cafetiere served at the outlandish Abriachan Eco-cafe, 7 miles into the last walk, inspired, fortified and supercharged us towards Inverness.
The arrival at the Castle was bittersweet. The walk was complete but it was the parting of the ways.The photo at finish was taken by a chap who had walked the 100 miles from Fraserburgh – 'there's always one' but this did not dim our sense of achievement!
Many thanks to the group for their walk and fundraising efforts.