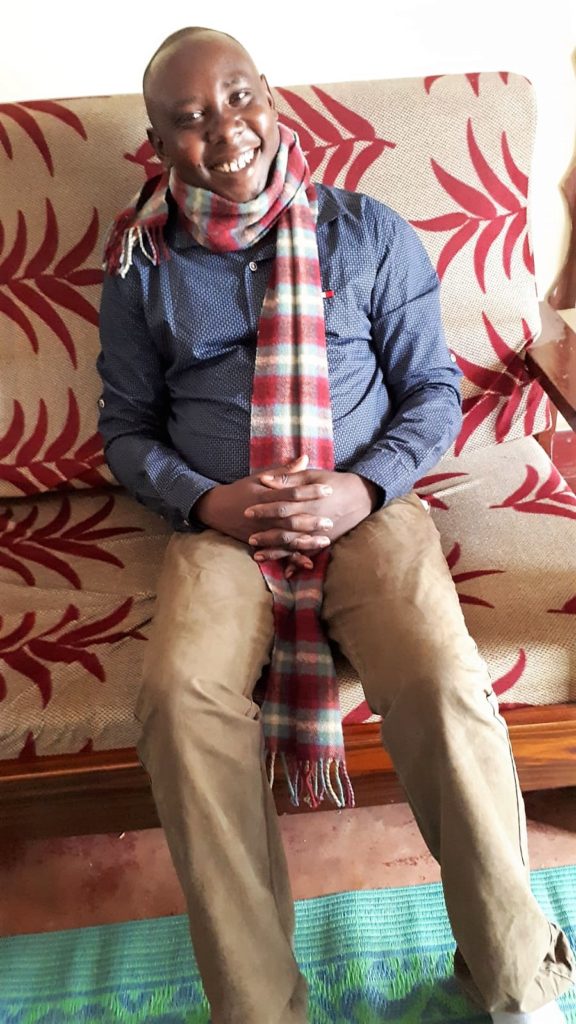 Ernest Damiano is both Head Teacher of Mayega Primary School and the voluntary Co-ordinator of the Mayega Water Project. His commitment to the Mayega community is immense. He recently travelled, on a Saturday, over 70 miles by bus from his home in Nyashimo to Mwanza, to talk about the Water Project and the support his school gets through Busega Scotland (and Lhanbryde Primary School in Moray).
More about the School Support Project over the next few weeks, as some very exciting initiatives unfold. These are being driven by Ernest and Busega Scotland trustee and educationalist, Jenny Wallen. The Water Project is moving into its third phase and, funding permitting, will include toilets for the Mayega school and improved sanitary facilities in the village.
It is always a pleasure to see Ernest, with his infectious enthusiasm and positivity. He received a gift of a Mosstowie Primary School scarf from his fellow Head Teacher, Gary Forgie, as a gesture of friendship between the Moray and Mayega schools. Busega Scotland prides itself on growing such links as an important aspect of its work.