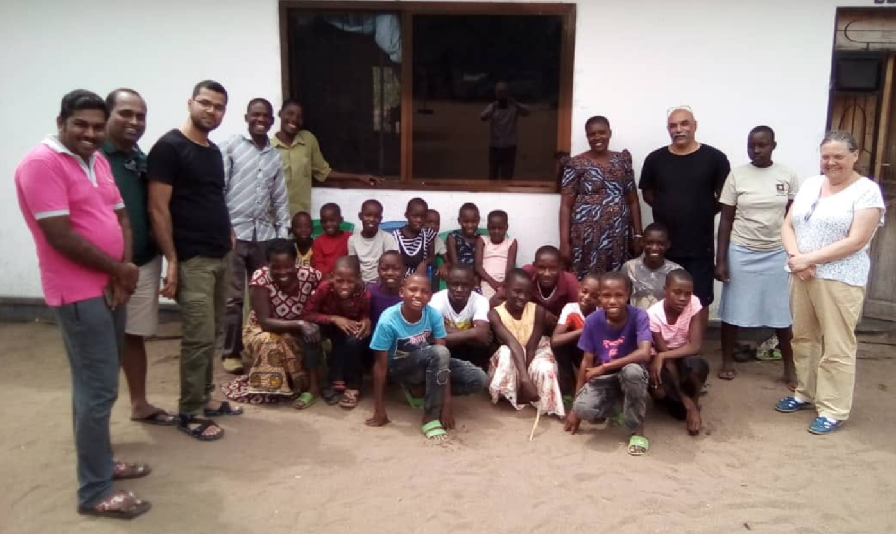 Members of the Rotary Club of Mwanza made a visit to Mayega Children's Centre on 20th May, to see for themselves what the Centre offers the children. John, Christine and Arnold Barrow have attended a number of the Club's meetings over the last year or so, at the New Mwanza Hotel on Tuesday evenings. These visits have built up relationships, and developed the understanding of what Busega Scotland is and what the Mayega does.
Rotary then floated the idea of the visit, to hopefully inspire the Club to become committed to supporting the Centre. The four travelling members received a very warm welcome from children and staff and a guided tour from Christine. The impact? The Rotarians were impressed by the caring environment and the vitality of the children, but realised much still needs to be done to further improve Mayega's facilities.
We are delighted to say that at a follow-up meeting on 22nd May, Mwanza Rotary Club committed to helping the Centre for the foreseeable future. They are interested in our plans to improve sanitation and have already sounded out contacts to donate materials. Getting things in place will take a little time, but we thank our new colleagues most sincerely and it is so heartening to be getting even more support from the Tanzanian community.