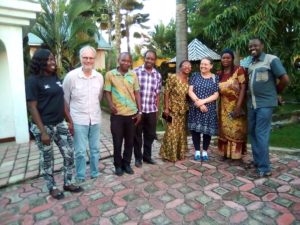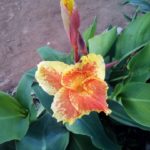 John and Christine have made new friends at the Rotary Club of Igoma, on the outskirts of Mwanza. We have visited twice and been made very welcome indeed. Igoma are a relatively young club, formed in 2015, being all Tanzanian members – 10 women and 5 men. They have worked with an American and a Canadian Rotary Club, and have managed an international Rotary Global Grant.
Igoma have undertaken water and education projects. Most of the members are teachers but have at least one engineer, medical and business persons. Their major project at the moment is to provide shaded seating around a shipping container of books from Canada, that forms a local library.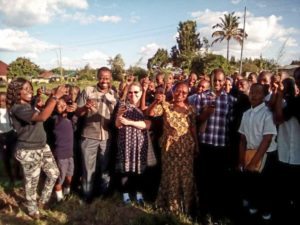 John and Christine joined the Club for a tree planting at Shamaliwa Primary School. The original school had 3,000 pupils so has been split in half and the new site has little shade. Rotarians and pupils planted the trees, provided by a Tanzanian charity.
Elgin Rotary/Busega Scotland may need a Global Grant partner for the next stage of the Mayega Water Project (toilets at Mayega Primary School and sanitation facilities in the village). Igoma Rotary have offered themselves as local partners and John will discuss the offer with the Rotary Club of Elgin in the coming weeks. It is great to have the support of an enthusiastic group of Tanzanian people.