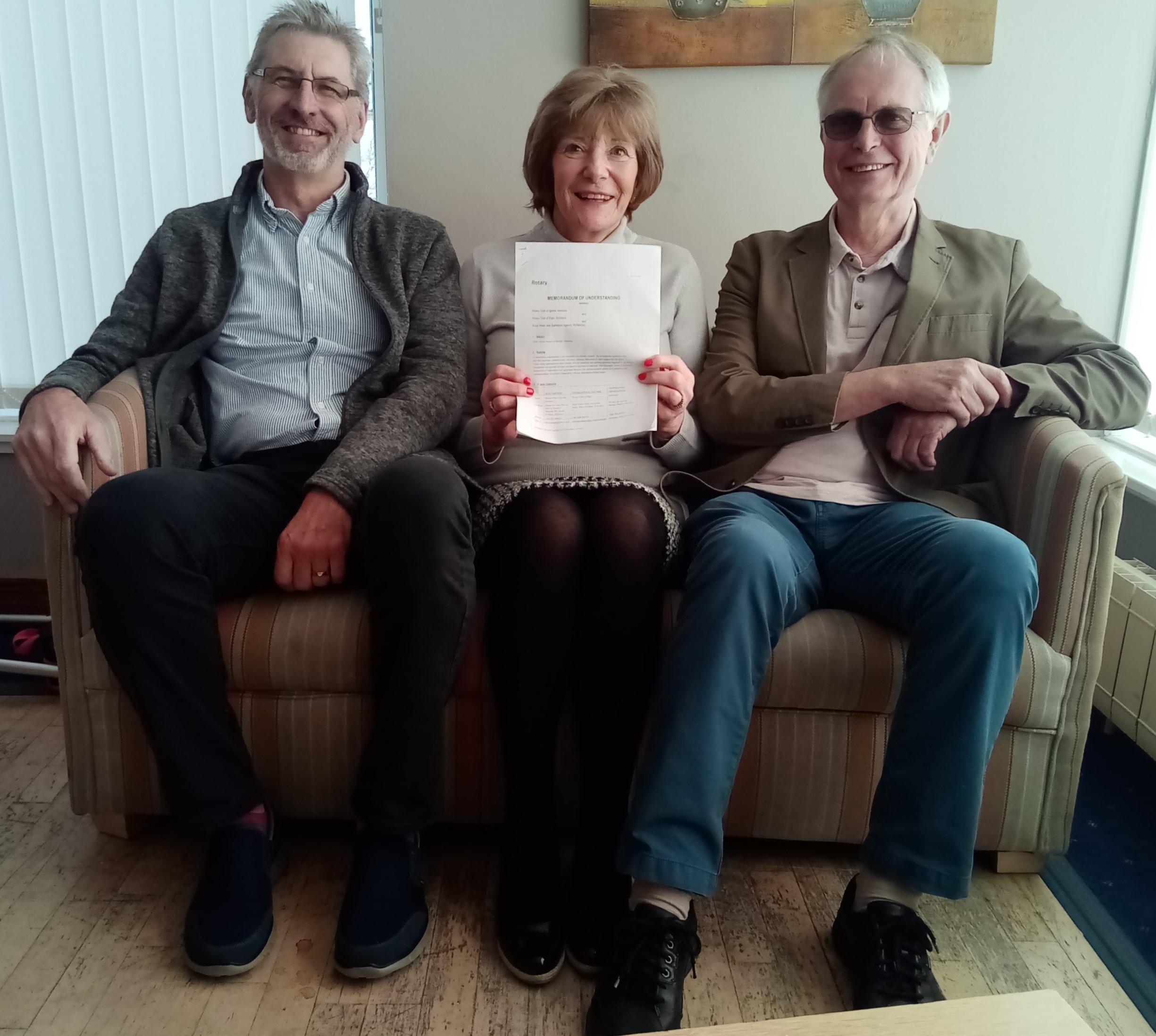 An application is about to be submitted to Rotary International, seeking funds to implement Phase 3 of the Mayega Water Project. Phases 1 and 2 have already been completed.
Phase 1 – mains connection into the village, School and Children's Centre
Phase 2 – water distribution points (DPs) in each sub-village and kitchen constructed in the Centre
Phase 3 – further DPs, constructing school and village toilets and community sanitation training
Three major partners in the project are the Rotary Club of Igoma in Tanzania, the Tanzanian Rural Water and Sanitation Agency and Elgin Rotary Club in Scotland. The relationship between these organisations is governed by a Memorandum of Understanding. The final signature has been added by the President of Elgin Rotary, Margaret Stenton. Elgin's project lead is Ash Major. Busega Scotland has a co-ordinating role.
If successful, the Global Grant will amount to $40,000US and the project implemented this year. There is a Curry Banquet at Elgin Golf Club on 31st January to complete Elgin's local fundraising. Many thanks to the numerous folk who have contributed to the Mayega Water Project. It has brought clean water to the community for the first time in over 30 years.