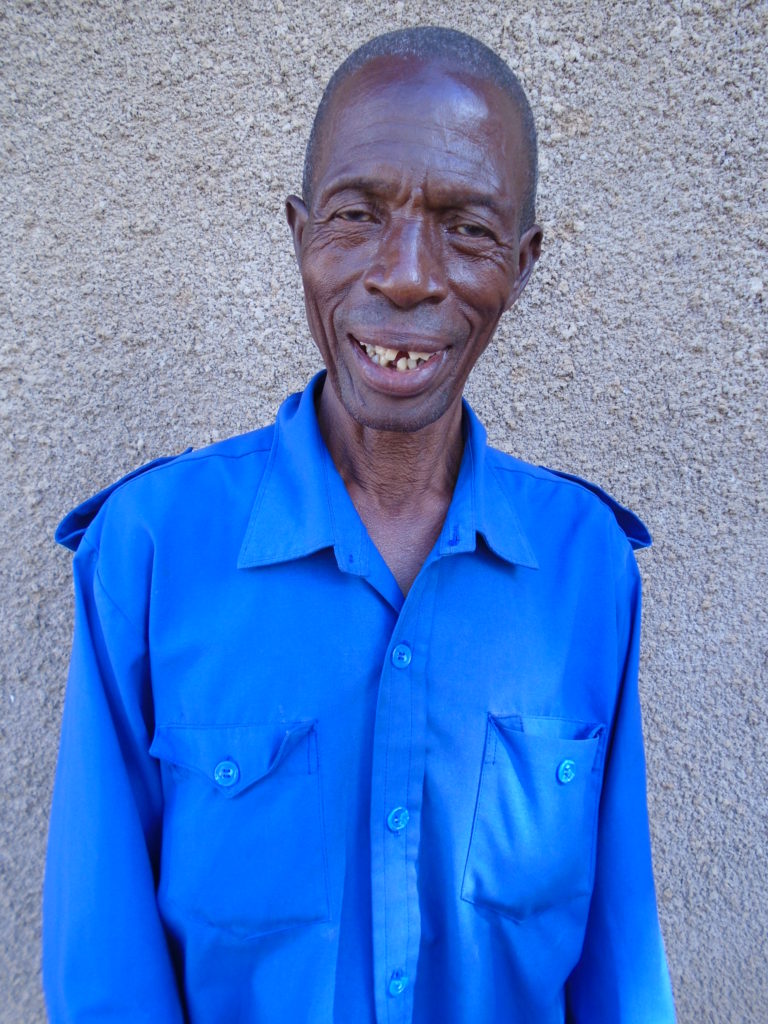 We are sad to have learned that one of Mwanza's great characters passed away on Wednesday 2nd May. Baba John was a security guard at the Shaloom compound, where John and Christine stay while in Tanzania. He retired last year.
Never without a smile on his face, Baba he was incredibly friendly and helpful. He and our John gloried in sharing the same name – not just John but Baba also (meaning Father).
One small anecdote shows the kind and considerate man he was. A couple of years ago, at about 11pm, a car smashed through the gates of the Shaloom compound, demolishing part of the wall in the process. In the noise and commotion Baba took charge and ushered John and Christine back into the house, he told us to close the curtains and lock the door. Baba stood guard, armed with his panga, on our front step. At that stage nobody knew what was going on and only later did it emerge that it was a drink driving incident. Baba was taking no chances.
We will miss Baba and are happy to have known him. As is traditional, he will be buried in his home village in Mara Region, near the Kenyan border.
RIP Baba John.