We are delighted to announce the appointment Emmanuel Donard as Patron of Mayega Children's Centre. His responsibilities are the care of the male children and, as a qualified teacher, he will support Mwalimu Renidius with afternoon school and homework. He qualified last year from Murutunguru Teacher's College at certificate level (1st class) in early child care and education. Unable to get a permanent job (which at present is particularly difficult for young teachers), he worked in a Mwanza school voluntarily. Originally from Mayega village, his younger brother was cared for at the Centre. We are delighted to have Emmanuel on board.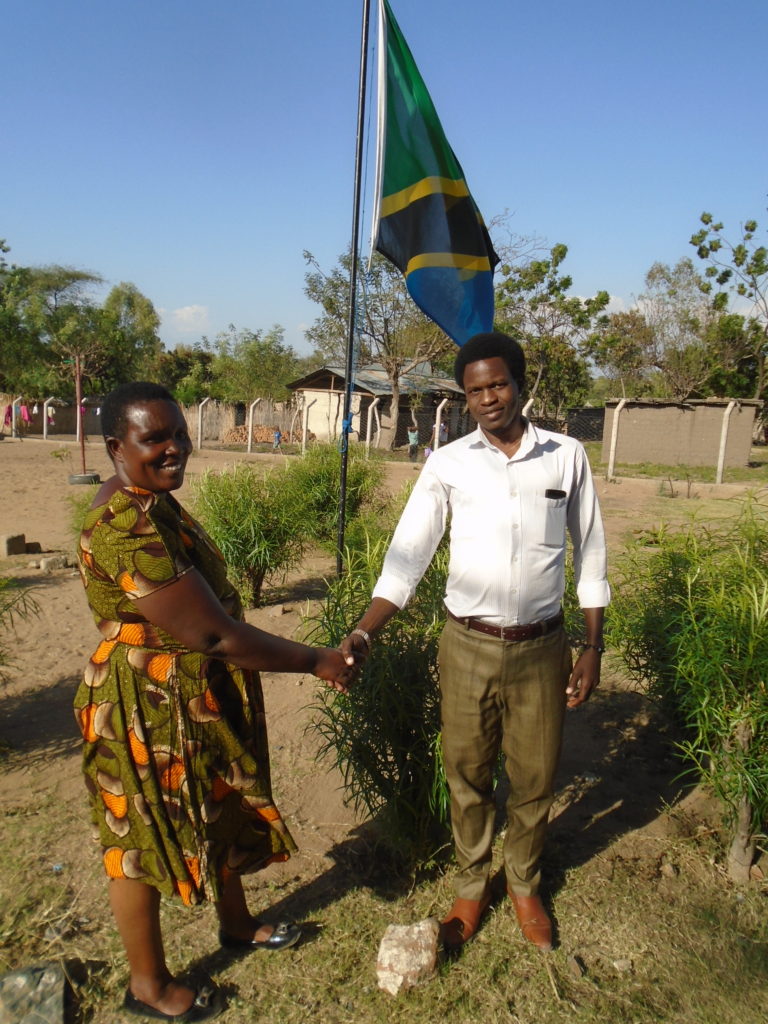 'This was the work of Pascali!'. It didn't take long for former Mayega resident, Hasani, to work out who had introduced Simba (Lion) to the Children's Centre. It had been a surprise to John and Christine that he was there and a bit of a dilemma.
However, on balance, having a dog to care for was seen as another learning opportunity for the children. Lion has been vaccinated and will be wormed shortly. His carers, Pascali and Ibrahim, have been carefully coached and Lion is proving to have a very calm temperament. He 'suffered' his first flea shampoo with amazing patience! Karibu Simba!