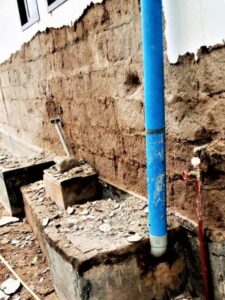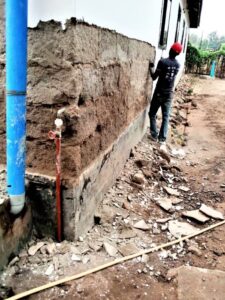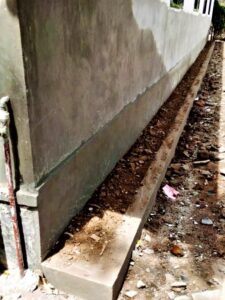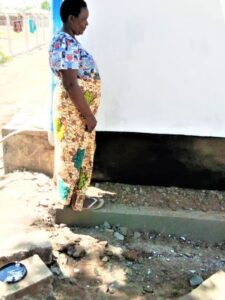 Everyone loves before and after pictures. Even better are before, during and after.
Busega Scotland has been doing a lot of repair and maintenance at Mayega Children's Centre. This has included the stove and chimney in the kitchen, the security fence and the septic tank. It has to be said that the work (of which some would be expected) is a result of the harsh climate (extreme heat and torrential rain), poor materials and dubious workmanship.
However, we have found a fundi, Mr Deus, who is excellent in solving our various practical problems. He has been fixing the foundations and walls at the side and back of the dormitory. The repairs have been completed, re-painting finished and, most importantly, the work inspected by matron, Leya Lusana. Job done.