Susie arrived at Mayega Children's Centre a couple of years ago with no real sight and had never been to school. She has travelled from Mayega to the Kilimanjaro Medical Centre (KCMC) in Moshi on five occasions and has had multiple eye operations. The round trip by bus each time is over 1,000 miles. She is a very positive girl.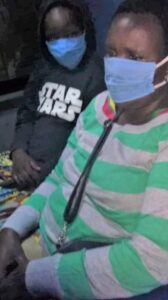 Susie's trust in the Children's Centre and hospital staff is remarkable. Her rock through all the KCMC travails has been the Centre's matron, Leya Lusana. Leya's commitment to Susie is total. The photo shows them on the bus in Mwanza in the early morning, about to depart for Moshi.
On this last trip aids were provided to assist Susie at school. The telescope is to help see the blackboard and the magnifying glass for close-up work.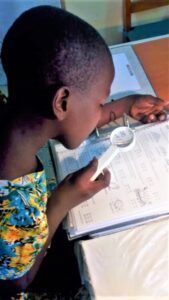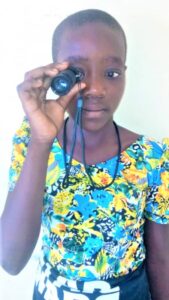 Susie's story has generated a lot of support, including a concert to raise funds and individual donations. Her bravery and spirit inspires people. The annual review at KCMC is already in the diary. Leya and Susie will set off for Moshi again next October. The care she receives through Busega Scotland gives a vulnerable child hope for the future and we will be there every step of the way.