You'll have to get a move on!
That's the clear message to quiz fans in Moray and Busega Scotland supporter Peter Hagenbuch.
Why the need for speed?
The Drouthy Cobbler Quiz Night is on Friday 17th November, 7 for 7.30. Teams of four at £5 per person plus raffle. Tickets are selling well so please book now via busegascotland@gmail.com or directly through Mike McClafferty on 07814 448080.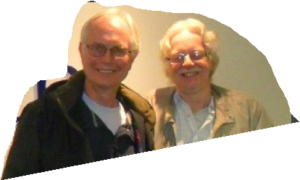 You will not believe this. Peter is walking 50 miles from his home in Uphall, West Lothian to Scone in Perthshire on Saturday 25th November in support of Busega Scotland and 14 other charities. Peter has been doing this pretty much annually for the last 20 years and says he only starts training the month before! He is aiming to raise £150 for Busega Scotland. Please support him if you can, by donating through wwwtotalgiving.co.uk/mypage/peterh2017busegascotland
Well done to Busega Scotland trustees for organising the quiz night and Peter for his epic trek!