---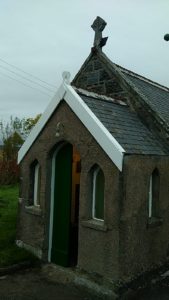 Christine and John travelled into deepest Aberdeenshire to talk about the work of Busega Scotland at the Skene Murray Mission. The mission has been operating in a quaint little hall for the last 110 years and it has no running water.  A computer malfunction meant the congregation were spared a Power Point presentation but not the numerous Tanzanian anecdotes so loved by audiences all over the North East of Scotland!  John also had the pleasure of a conversation with a Belgian lady about the despotic activities of King Leopold in the Congo. Not often that happens between Banff and Huntly!
Prior to the Sunday evening service the Carneys were treated to a traditional farmhouse tea by Malcolm and Marilynne Johns.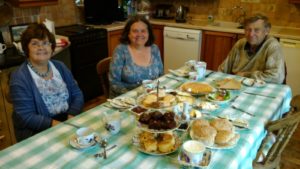 Thanks go the congregation for their warm welcome and a  very generous donation of £150.  John and Christine have promised to return in the New Year with the latest updates from Tanzania.