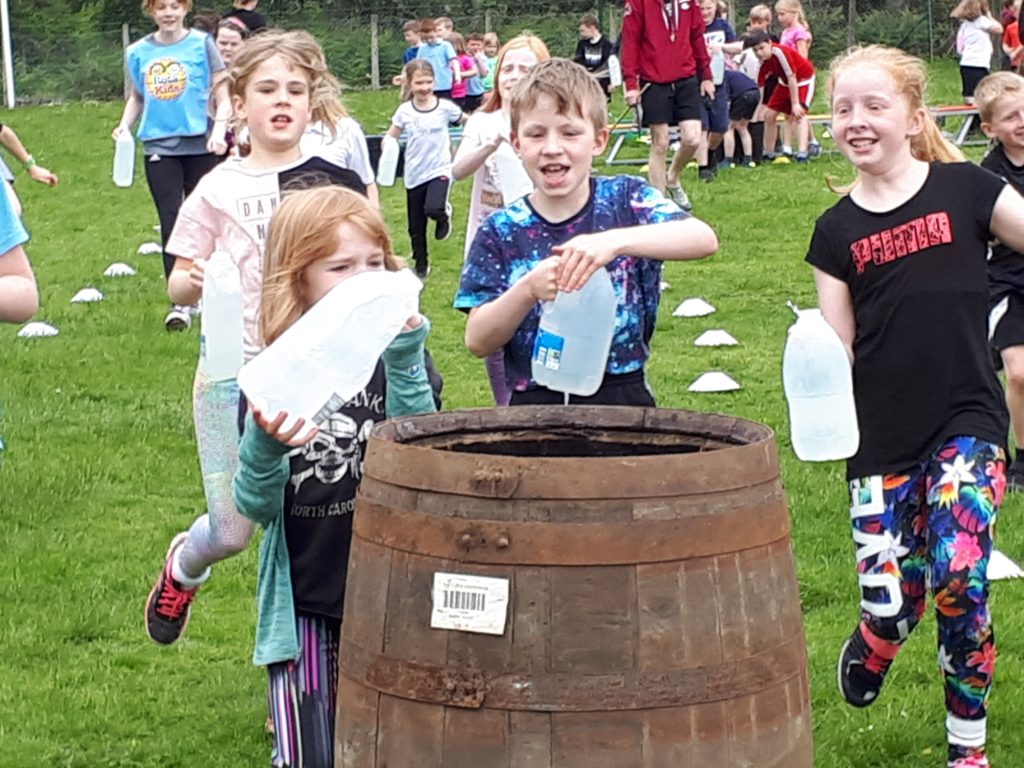 The Mayega Water Day has taken place at Mosstowie Primary School in Moray, some 4,750 miles from Mayega village in Tanzania. Mosstowie is a small school with a big heart! After two talks to older pupils on the work of Busega Scotland, the school decided to hold a fun day and fundraiser for Mayega Children's Centre.
The children at Mosstowie were surprised by their peers having to carry water from Lake Victoria, previously a prominent part of Mayega life. Not now, of course, as the Centre got a piped water supply last year.
Nevertheless, games with a water theme were invented, and all the Mosstowie pupils joined in. The centrepiece was a water carrying house competition, along with water balancing and drench your teachers! Christine joined in the balancing and John stood shoulder to shoulder with the Mosstowie staff in being drenched! Many thanks to headteacher Garry Forgie, his staff, parents and pupils for arranging and supporting the day.
For the record – Mosstowie has 71 pupils and 3 teachers whereas Mayega Primary School has 950 children and 11.5 teachers.