When is a cold shower a reason for high excitement? Answer, when you have never had one before! A few days ago,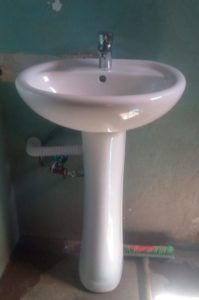 the toilets, sinks and showers in the dormitories at Mayega Children's Centre were connected to the mains water supply. This was an important stage in the progression to water sufficiency.
Last year, the District Council laid a mains pipe to the village and Busega Scotland organised a spur into the Centre. The kitchen was connected up and a 10,000 litre raiser tank is being installed, to ensure we never run out. One wag said, the tank is so big that we will 'have to drain Lake Victoria to fill it!'.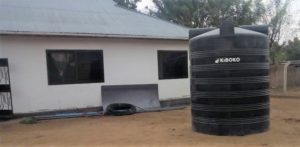 Well, who cares? Certainly not the children, who can now get showers whenever they need them.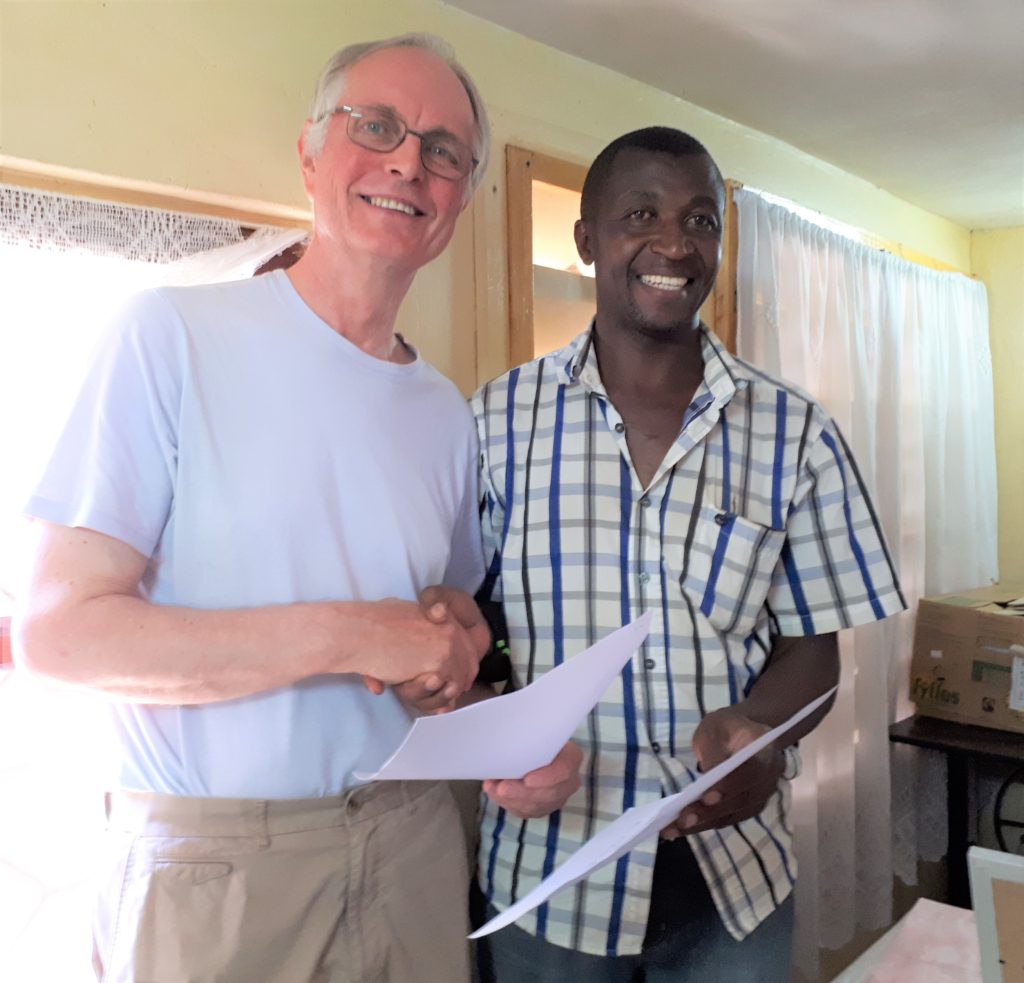 Just before John and Christine left Mwanza, a contract was signed with Fundi Meme Joachim to organise and install mains electricity for the Children's Centre. The Tanzania National Electricity Supply Organisation (TANESCO) has placed an electricity pole just outside the perimeter fence and the line is expected shortly. Electrician Joachim is making the kitchen, school room, dining room and dormitories ready to receive the supply. We will then have two sources of electricity – solar and mains.
It is not an exaggeration to say, the water and power developments are really dreams coming true.