There is a lot to report on within five minutes walk from our house. At the end of the road there is a new petrol station and very shiny office block.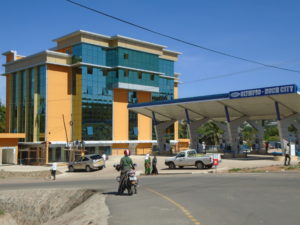 Airport Road is now duelled and the upgrade has reached halfway to the airport. It has always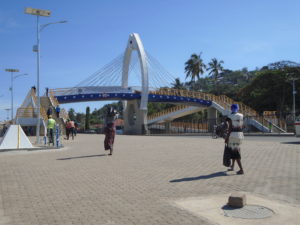 been hairy crossing the road and is a little more so now as traffic speeds have increased. Down by the Rock City shopping mall pedestrians are helped by a footbridge, opened by President Magafuli on 30th October.   At night it is very striking, with lights that change colour and pattern.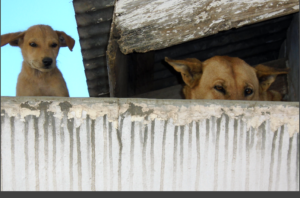 As for the small, we have a new guard dog 'in training'! Simba soldiers on but her daughter Kilogoti died unexpectedly earlier this year. Chui (meaning leopard) is the replacement and seems more intent on greeting visitors than savaging them. He also had a lucky escape when falling some 3 metres off the balcony above our house. Some yelping and limping but all is well now. Was he pushed? We doubt the chilled-out Simba had the energy. In fact, Simba is proving to be a very attentive surrogate mum.