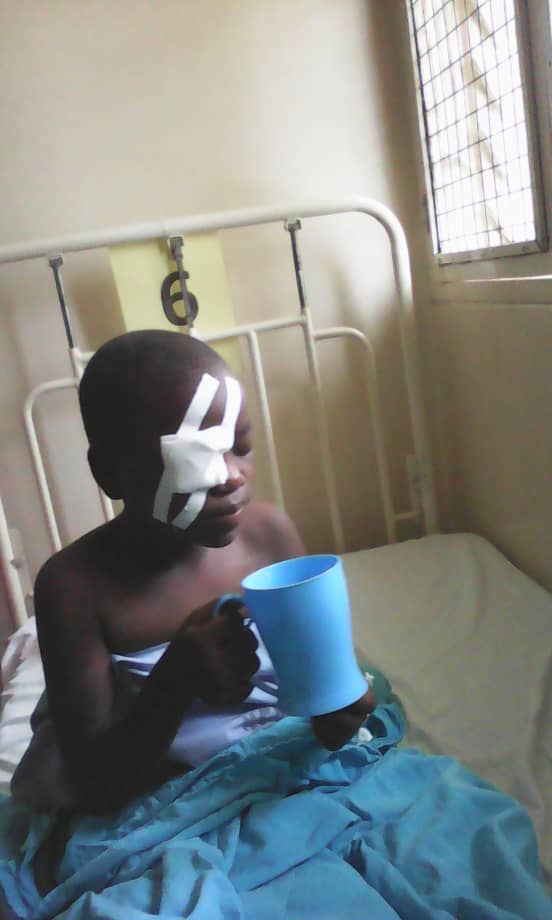 We can proclaim that the chance of Shida falling over at anybody's door is mercifully receding.
Mayega's bravest child has recently completed another 500 mile journey to Moshi, and has had the fourth operation on her right eye. It lasted 5.5 hours. Again, there was a nervous wait for news. A quote from Shida then said it all, 'I can see Kilimanjaro with snow on the top'. How wonderful.
As ever, Leah (Mayega's matron) was at Shida's side sharing the fears, pain and joy. They have now made three visits to the Kilimanjaro Christian Medical Centre and travelled over 3,000 miles in the process.
Busega Scotland relies completely on the compassion and dedication of our Tanzanian colleagues and on the generosity of our supporters. The initial target of £1500 to fund Shida's treatment, and expenses, has been well exceeded. Together we can do so much.
Shida will travel back to Moshi at the end of January for a check up, and hopefully treatment can start on her left eye. As her sight improves we can begin to think about school attendance. There are no special needs facilities at Mayega Primary School, so this will be another challenge in helping a wonderful little girl.