The gold medal goes to Kuala Lumpur, Malaysia.
John met Stephen Ambu at university in 1974 and they have remained firm friends ever since. Stephen is retired parasitologist and a great supporter of Busega Scotland. He and wife Diana invited family and friends to their Big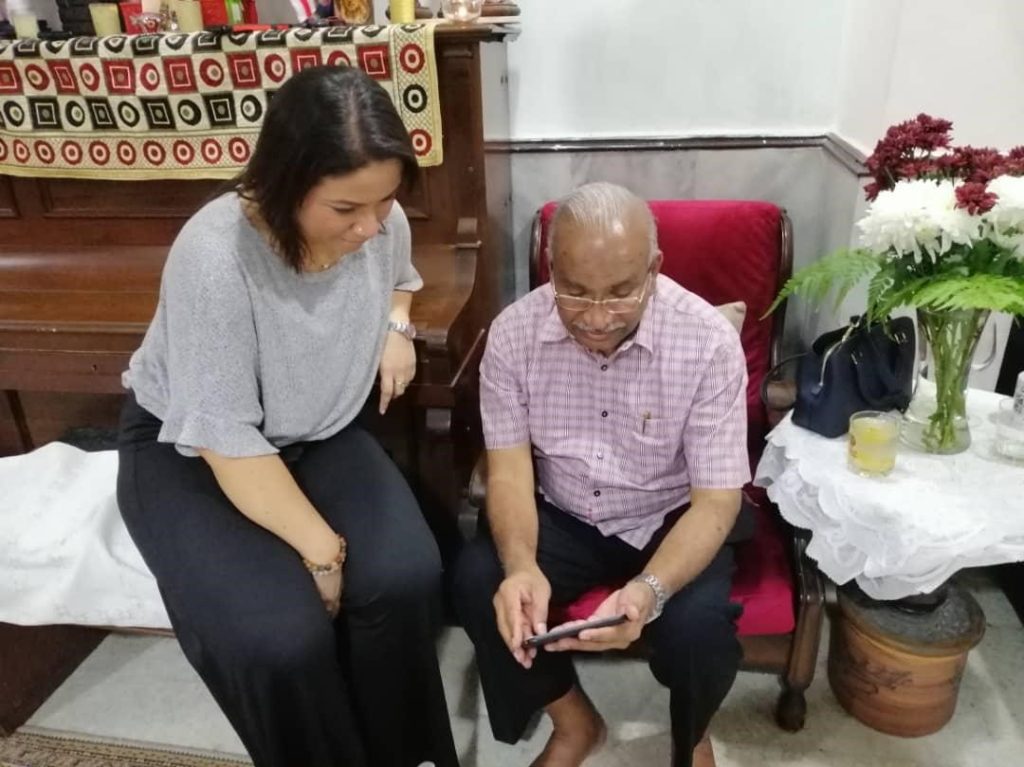 Busega Party. After a BBQ, Stephen spent time showing his twenty guests the parties slideshow, generating much interest in our work in Tanzania. John was slightly perturbed to see an Arsenal football shirt in KL but has stopped short of mandating Liverpool shirts at all other parties!
Keep watching the website for further news. The Moray curry party is near to selling out, with close to seventy tickets having been sold. How fantastic is that!