Looking after 21 children and young people at Mayega Children's Centre is no easy matter. As well as the basics – safety, food, education and health – there is the need to teach essential skills for future life. In some ways, this is natural and essential for the smooth running of the Centre. The children help with food preparation, washing dishes and clothes – no washing machine or dish washer! The garden provides learning opportunities in growing and caring for vegetables. The same applies to the chickens.

The latest addition to the life skills list is tree husbandry. One of our supporters in Tanzania, Phil Van Denburgh, sourced a variety of seedlings, for planting out at the Centre and to be cared for by the children. As there were more trees than we needed, we traded the excess with Mayega Primary School, who provided 'black soil' for the planting holes. Fair exchange.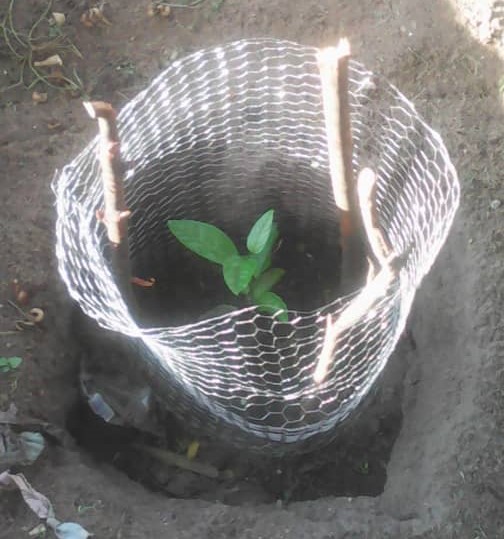 Some are for shade, others for hedging and there are also mangos, avocados and passion fruit. Two trees were dedicated to the District Commissioner and the Executive Director of the local council, both of whom are great supporters of Busega Scotland.
The trees will, in the fullness of time, improve the environment of the Centre and the Tanzanian government has tree planting as one of its priorities, in helping to restore the country's forests.