The educational attainment of children at Mayega Children's Centre has been improving steadily over the last couple of years. This is due to a combination of factors.
We employ Teacher Reni. His time is shared between the Centre and Mayega Primary School. Reni is supported by Patron (male care worker) Emma, who is also a trained early years teacher. They are backed-up by Trustee Jenny Wallen, a retired teacher from Moray. Jenny has travelled twice to Mayega, working directly with the children, Reni, Emma and the School. At other times, Jenny keeps in touch online.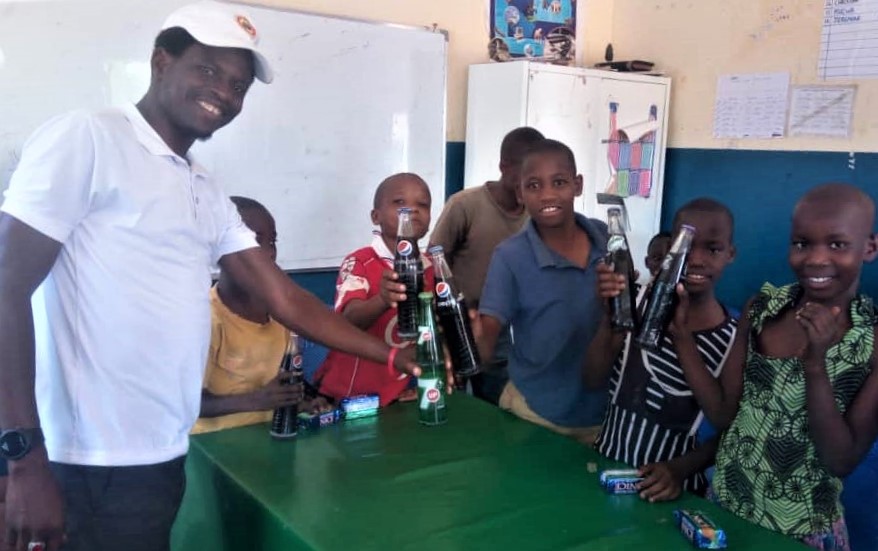 The school room at the Centre is well resourced and houses a library and has many worksheets. The teachers are  able to provide targeted support. This has built a learning culture and a belief amongst the children that they can succeed.
Recent exam results bear this out. Elizabeth was 9th in her 3rd year exams at Kalemela Secondary School. Her year has in excess of a hundred pupils and girls traditionally don't do well.
Our four S7 primary pupils all passed their secondary school entrance exams (x3 B grades and a C). Ibrahim was the best performing pupil at Mayega and first in all the schools in Kalemela ward. The photos show the celebrations at the Centre,
In the latest Mayega Primary School exams all our eleven children came in the top half of their classes, with some remarkable results. Two came first, three second, two seventh, one ninth, one fifteenth, one thirty-fifth and one seventy-seventh,
Congratulations to the pupils and their teachers.