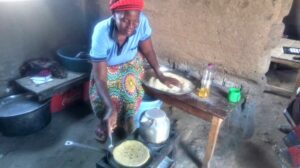 Busega Scotland is launching its first ever Christmas appeal to help support a new women's group in 2021.
Despite Covid restrictions, two groups have been established in 2020, bringing the total to six groups with about 180 women and families involved. At the heart of each group is a VICOBA (Village Community Bank). Busega Scotland provides capital and the women grow their assets by taking loans, paying interest, and using the VICOBA for savings. The loans are for developing small family businesses and emergencies, particularly medical problems. This helps to keep family finances stable.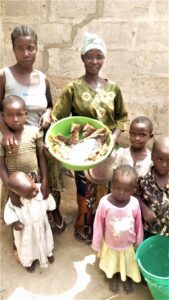 Busega Scotland has a dedicated worker for Family Support, Julieth Godwin, who assesses the women and the functioning of the group before any capital is paid into a VICOBA. The amount paid is £25 per woman which, in a group of 30 women, totals £750, paid in three installments.Sharing Christmas is seeking donations of £25 to meet the cost of places in the group. All the money received will be paid into the VICOBA.
If you would like to donate, then this can be done through the Donate Now button on the website or for more information (we have prepared online leaflets) please email 
busegascotland@gmail.com
 . Please let us know if you do donate so we can send you a thank you note and keep you informed of the group's progress.
Please tell your family, friends and colleagues about Sharing Christmas.