Volunteers Robin and Debbie Hill are organising another Quiz night in Daventry on the 10th May. If you live in the area please go along and support their efforts.
The proceeds will be shared between Busega Scotland and Amnesty International .  Details below.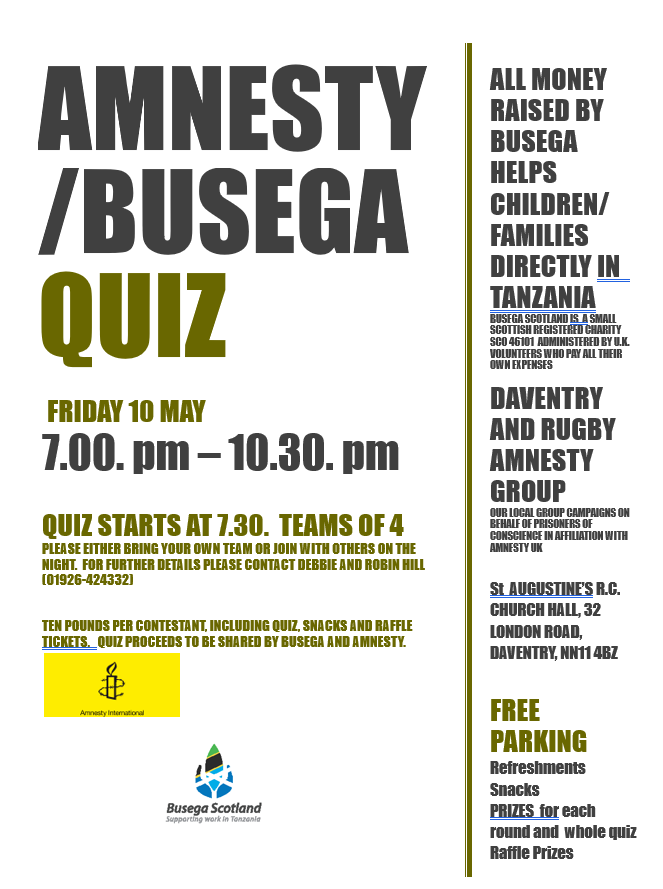 The Drouthy Cobbler , in Elgin will again host a Busega Scotland Quiz night on 24th May.  Come along and join us!