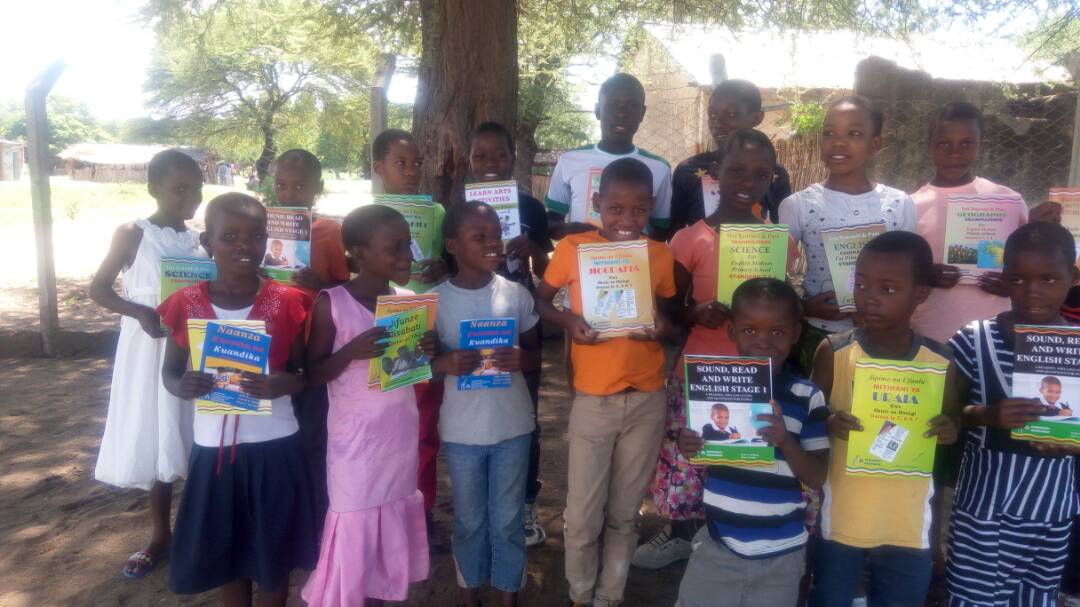 On 25th November Peter Hagenbuch undertook his latest 50 mile sponsored walk, for 15 charities including Busega Scotland (please see news item 22/11/17 – 'Help Peter Reach His Destiny!). The route was from his home in Uphall to Scone in Perthshire. 50 miles provides plenty of thinking time and it is now Busega Scotland's responsibility to use the £220 sponsorship most effectively.
It was always the intention to buy books for Mayega Children's Centre and we sought advice from our colleague, Ernest Damiano, who is head teacher at Mayega Primary School. The books are now at the Centre, as we continue our efforts to boost attainment. This is helped by most of the children being of primary school age.
A perfect example of team work – Peter does the walk, sponsors support him, Ernest identifies the books, Rev Deuli finds and buys them and finally Seba, our Saturday teacher, will help the children make best use of them. Thanks to everyone for their part in this encouraging story.