Busega Scotland has been able to facilitate the transfer of funds from Judy Campbell in Moray, to Bukumbi Hospital near Chole. Judy had previously worked with the hospital as a Busega Scotland volunteer, establishing a 'Baby Bundles' project.
Now back in Scotland, Judy's fundraising has allowed a 'Vulnerable Persons Fund' to be established. Busega Scotland is happy to assist individuals who want to support work in Tanzania in particular ways.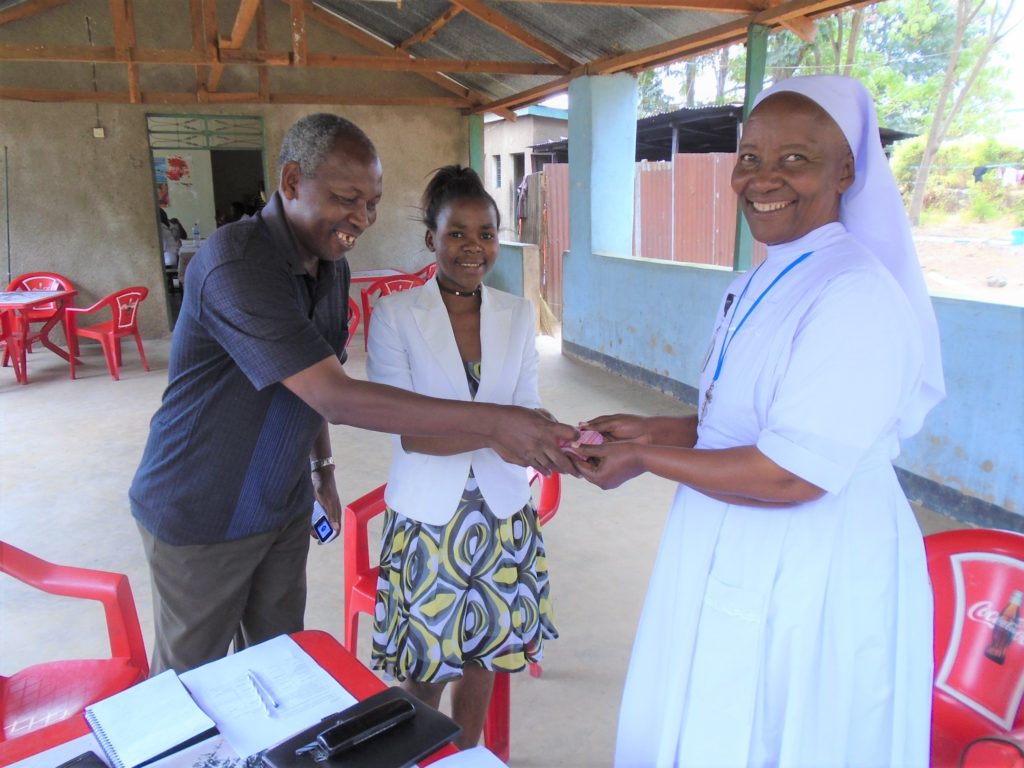 The photograph shows our FSP project worker, Kabula Peter, handing over the donation to hospital matron, Sr Anastasia Salla (despite the mischievous efforts of colleague Paul Mashimba to steal the money!).
Sr Anastasia said, in passing on her thanks to Judy, 'Thank you very much for your much concern for the very need people who are coming to our hospital ……… (who) needs of food, transport …….. (and) you reduce my pain of looking the suffering patients with no help'. Life can be tough in Tanzanian hospitals for both patients and staff.