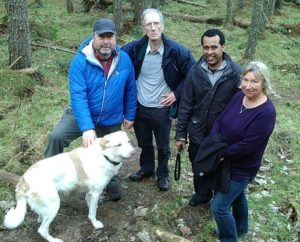 Walking 85 miles over the wild and rugged landscape of the Speyside Way is no easy matter – especially for 60 and 65 year old ordinary mortals, Cenzo Main and  John Carney. So, training has to be done. On Saturday 18th February a modest 7 miles was completed, including an ascent the 294 feet high Binn Hill (that sounds more impressive than 89 metres!). The codgers were accompanied by Jenny Wallen, Peter Anderson, Islam Mahmoud  and his talking Egyptian dog, Marley. You can guess who was the fittest, although he does have two extra legs!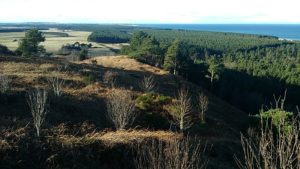 The walk is to raise funds for Busega Scotland's Family Support Project (already helped 110 families) and for the Moving-on Project (12 young people in college this year). It is possible to donate online at  www.totalgiving.co.uk/mypage/oldcodgers
Please support the walk if you can.