Happy Birthday Busega!
Best wishes from Jamie and Mai-anh and friends in Dakar, Senegal.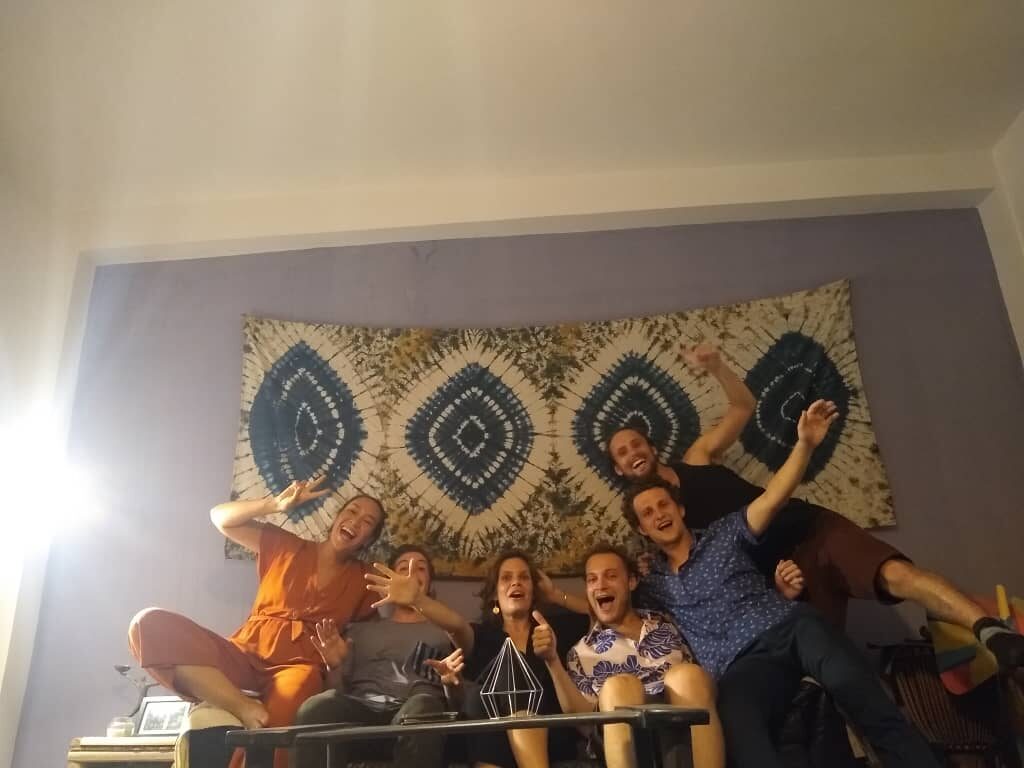 "We held a dinner to celebrate the Busega anniversary with some people who have chosen to come and live in this wonderful country from abroad . We are so happy living in Dakar, the capital of Senegal, working in diverse fields such as public health, business, translation and education, and collectively want to express our support for the great work that Busega Scotland has done and continues to do in Tanzania. We wish them all the best for the future.
The photo was taken in our apartment in a neighbourhood called "Mamelles" which is named after two large hills, one was a lighthouse on top (marking the Western most point of Africa) and one with the African Renaissance Monument, which is the tallest statue in Africa (seen in the 4th photo down). Dakar is a peninsula, surrounded by water on 3 sides, and so is a perfect place to live if you like beaches, which can be seen every evening either with fishing boats coming back from the sea or packed with football players or wrestlers.
I live there with my wife and I work in public health advocacy for a Senegalese NGO called Speak Up Africa, whereas my wife works remotely for a translation company. I came here 5 years ago with the intention of travelling but decided that Senegal was somewhere that I could spend a significant portion of my life, so I have been here ever since! Here are some photos of people and places in Dakar."