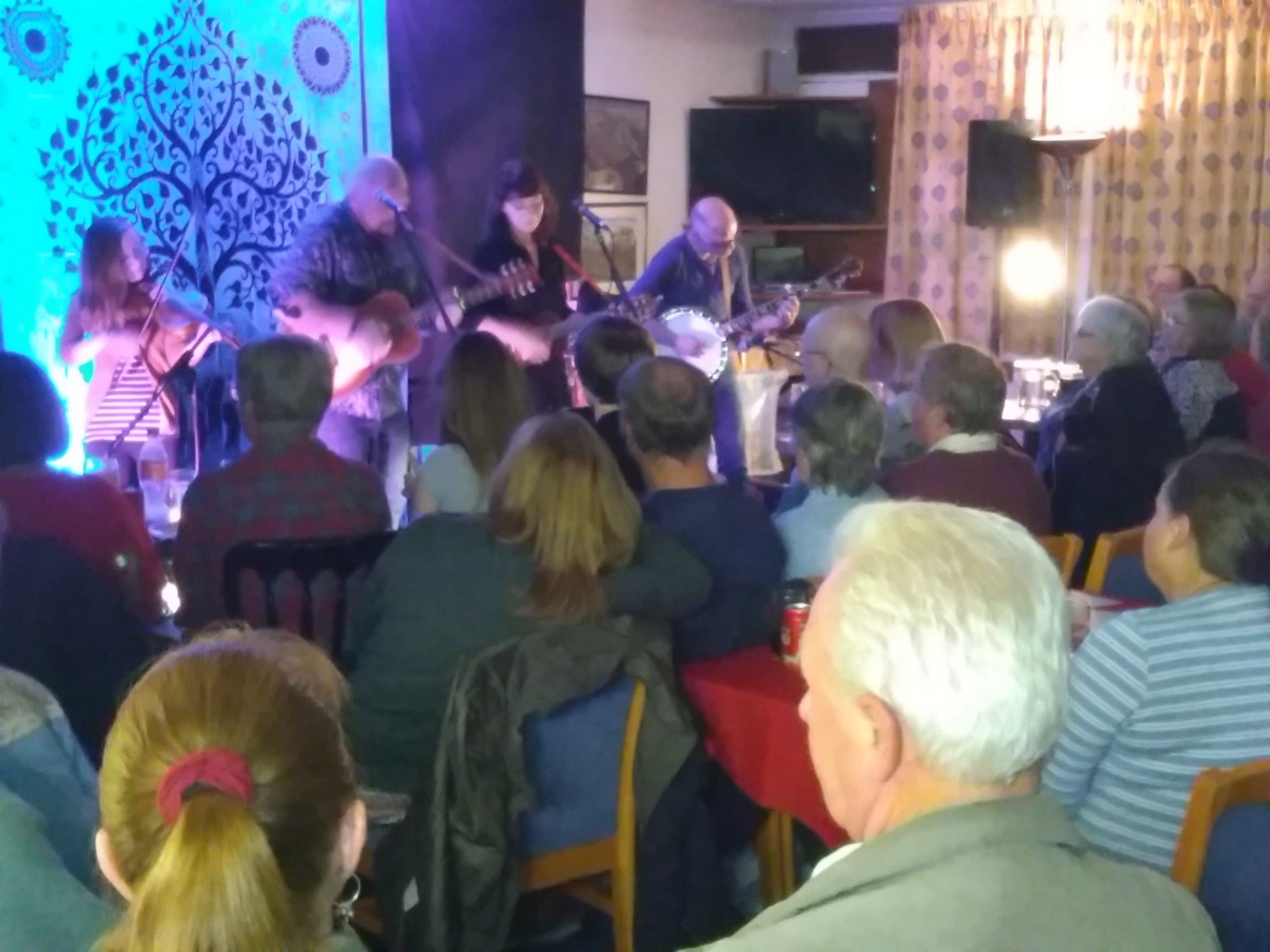 The 'Shindig for Shida' has generated the highest ever total raised by Busega Scotland for a single event. Some fundraisers running over a number of days have raised more (such as the shop and sponsored walks) but the total raised for the Garmouth concert has passed the £1000 mark. We are stunned.
The event was headlined by 40 Elephants, a folk rock group named after an all female 18th century criminal gang operating in London's Elephant and Castle. Our 40 Elephants were supported by other local musicians, young and old, playing a variety of traditional and contemporary tunes. Despite a foul, wet night the audience of over fifty were superbly entertained, and served stovies (a traditional Scottish potato based dish) and oatcakes to keep their strength up.
John and Christine felt humbled by the support of their home village. The efforts of trustees and supporters were remarkable, in organising a 'Name the Whisky' competition, a raffle, cooking and serving the food, donating the ingredients, and advertising the 'Shindig for Shida' far and wide, by posters and online. The Total Giving page has been particularly successful and is still open for donations at  https://www.totalgiving.co.uk/mypage/shindigforshida
The most impressive thing about the event was the quality of the musicians – all local to the village of Garmouth. What talent, and what willingness to help a child many thousands of miles away. A video was made of the event, which Shida and her friends at Mayega will see and they will know that so many people are rooting for them. The evening was finished off with everyone joining in the Tanzanian national anthem, 'Mungu Ibariki Afrika'! It was all so inspiring.