It's not often that sport and Scottish history get a mention on the Busega Scotland website. But something truly sensational happened in Edinburgh on Sunday 10th June. John, his brother, Paul, and son, Graeme, were there to witness it.
For the very first time ever Scotland beat England in a game of cricket. This is a bit like Tanzania beating Brazil at football. What is even more remarkable is that England are the top ranked team in the world at one day cricket.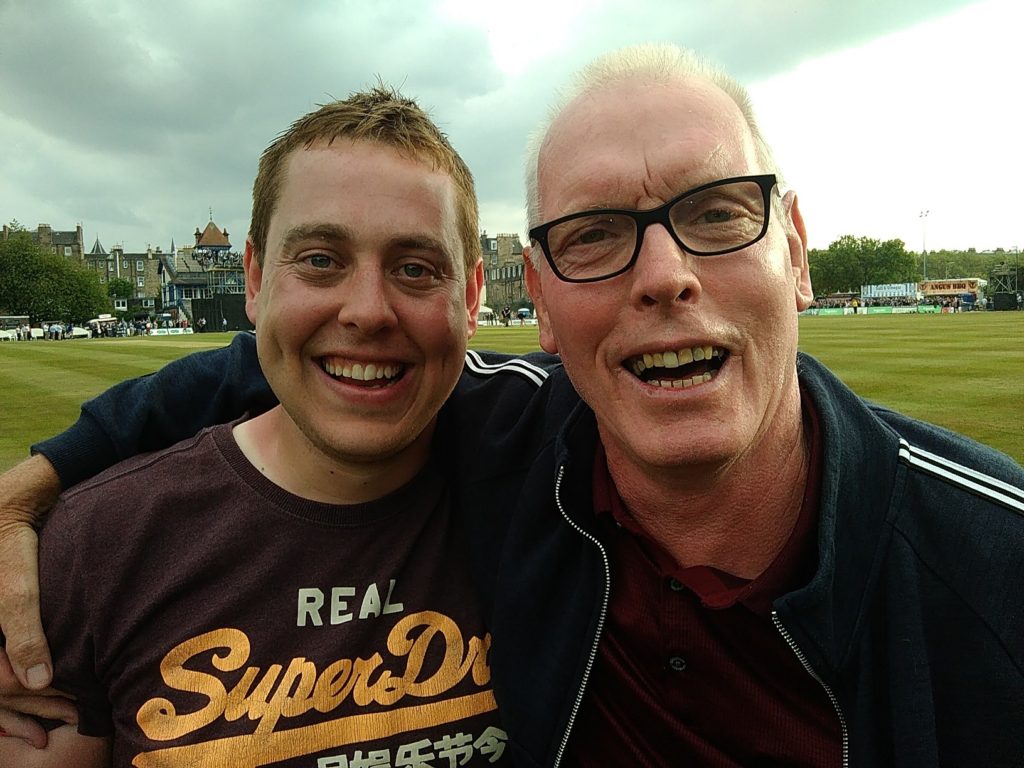 No wonder Paul and Graeme look happy.
So, what better place to celebrate the victory than at the Jolly – the first pizzeria to join in Pizza Aid. Vito's reaction when we told him the news was understandable, 'What, Scotland have beaten England at cricket!?!'. Yes Vito, they have.
After all the excitement had settled down, Vito made a further donation, on behalf of the Jolly, to support Mayega Children's Centre. What a perfect end to a memorable weekend.
Footnote: The Battle of Bannockburn on 24th June 1314 was a significant Scottish victory in the First War of Scottish Independence and a landmark in Scottish history.