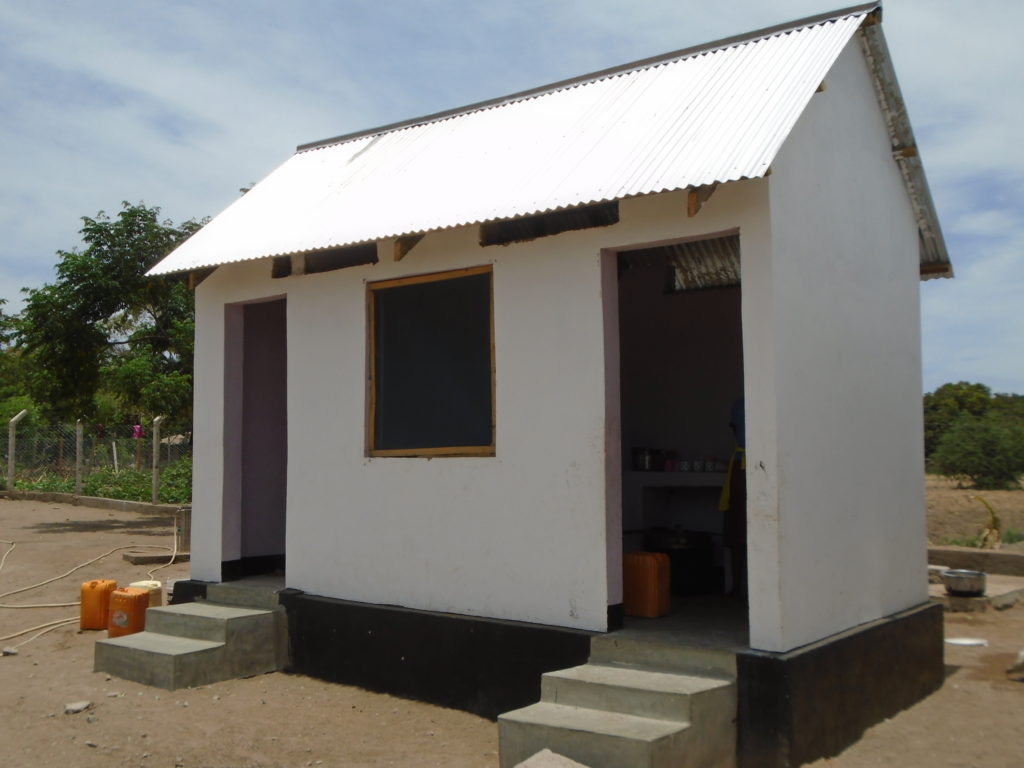 We are delighted to say that the construction of the kitchen at Mayega Children's Centre has been completed, with tap and sink and wood burning stove. This is not only a significant step forward for the Centre but it shows perfectly how contributions from different sources can make a real difference.The contributors to the kitchen project have included:
Elgin Rotary and Rotary District 1010
Forres Rotary Club
Strathbrock Parish Church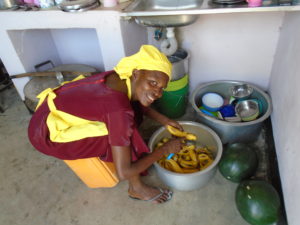 Stowmarket Salvation Army
Busega District Council
The role of the council, and its engineers, has been significantly important. They have embraced the project alongside their normal duties, providing expertise in design, build and project management. Hats off to District Water Engineer Mohamed Yamlinga and his team. The facilities will be completed by the construction of an external 'washing table', for food preparation and pot washing. All waste water is piped to a soak pit for safe disposal.
The kitchen will act as a focal point to develop diet, sanitation and hygiene standards at the Centre. Christine is taking forward these priorities, with council colleagues and our Mayega staff.