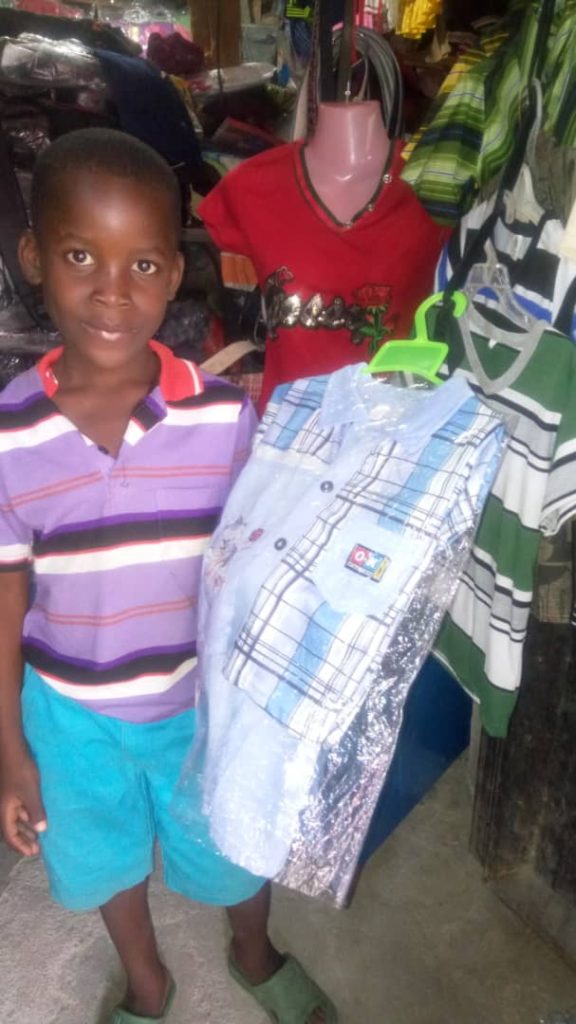 In Scotland, Tanzania and all over the world, Christmas is celebrated in many similar and in many different ways. Although a young organisation, Busega Scotland is developing its own traditions.
One of the most rewarding, is a clothes shop for the young people at Mayega Children's Centre. In many countries going to the shops, and buying clothes, may be exciting but it can also be taken for granted, as it can be a very familiar experience. This is not the case for children at the Centre, who come from very poor backgrounds and 'going shopping' is not part of what they would normally do.
Busega Scotland believes that having some money to spend, deciding how to spend it, and choosing the clothes you like is an essential part of growing up. In practice, this means a mass exodus from the Centre in the week before Christmas, hitting the shops in the local town of Lamadi and having lunch out. The faces in the photographs tell the story.
Christmas is also an expensive time for our ten Tanzanian staff, who we do not forget. Their Christmas bonus says thank you for hard work in the year gone by, allows those 'little extras' to be purchased and the holiday to be celebrated.
Busega Scotland wishes Happy Christmas and a good New Year to its supporters, staff and trustees. Thanks everyone for their help and support in 2018, as we look forward to exciting times over the next 12 months. Asante sana.