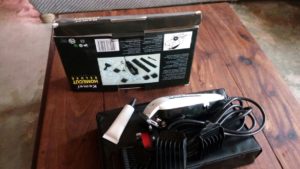 All the children at Mayega village and the Children's Centre have very short hair for going to school.
This month new hair clippers were needed to keep the orphanage children neat and tidy. Rev Deuli purchased the clippers in the city of Mwanza and delivered them to Mayega. Goods are available in Lamadi, the local town but prices there are very high.  Matron cuts the girls hair and Patron does the same job for the boys. Buying hair clippers is much more economical than getting everyone to the hairdresser shop.
Prices are rising all over Tanzania. Fish form a big part of the Mayega children's diet and despite being beside the lake prices have doubled.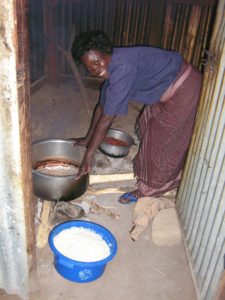 Firewood for cooking has also doubled in price in the last few months. At the centre bottled gas is also used but it cannot be bought locally and transport costs are high. Other local options include charcoal or kerosene. As the cooking facilities need improving , staff will be trying to find the best solution moving forward. This may mean purchasing some sort of stove that would be  more efficient than an open fire. It would also make life easier for Victoria, the Mayega cook.