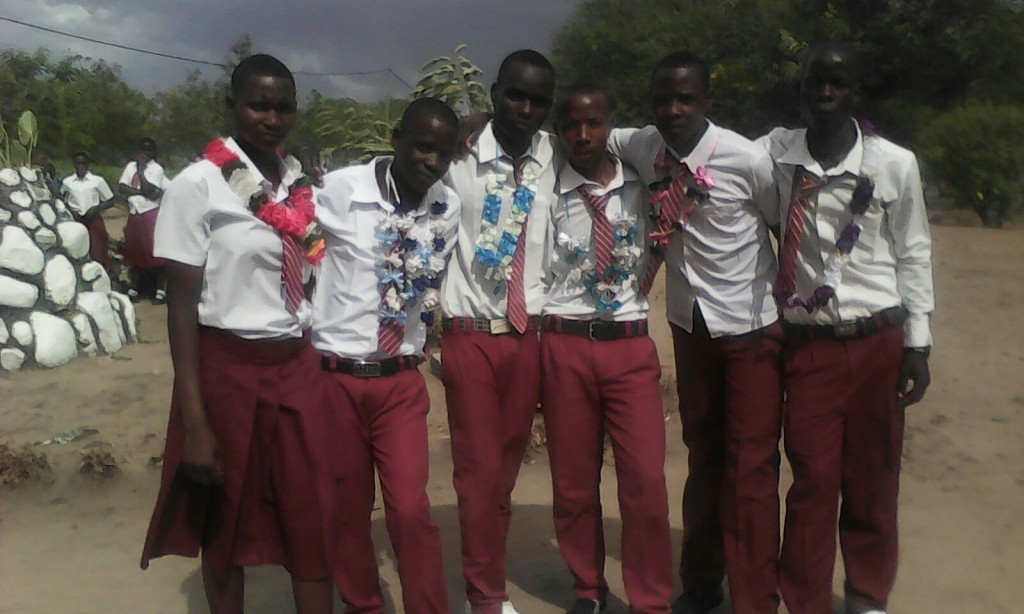 "One more step along the road I go"
Jane, Enosi, Dotto, George, Hassan and Geoffrey celebrated their last day at Kalemela Secondary School today. Supported by  Rev Gadlord Deuli, Leah (Matron) and Peter (Patron) from Mayega Children's Centre they joined their classmates for a farewell gathering.  The young people have received support throughout their secondary education from the WAZA  Project in Canada. They have provided school uniforms and school fees .
The young people will return to sit their Form Four exams in November after the national elections on 25th October. We wish them well as they continue to study and hope they will be able to do their best during the exams. They face an uncertain future but Busega Scotland's Moving On project will continue to offer practical support and guidance.