Moving forward with Busega Scotland is not all about fundraising and developing our projects in Tanzania. Adding to our knowledge and to our networks is equally important. From contacts at Refuel, we attended Keswick in Buckie, are looking to set up payroll giving, have been offered support from the Edinburgh Medical Missionary Society, have a talk scheduled with the Skene Murray Mission and Christine attended an Africa Night at St Margaret's Church in Aberlour.
Keswick in Buckie is a multi-denominational Christian convention that has been held in the Moray fishing town since 1985. Busega Scotland had a stall to spread the word of what we do and sell bags, cloth and t-shirts to raise funds.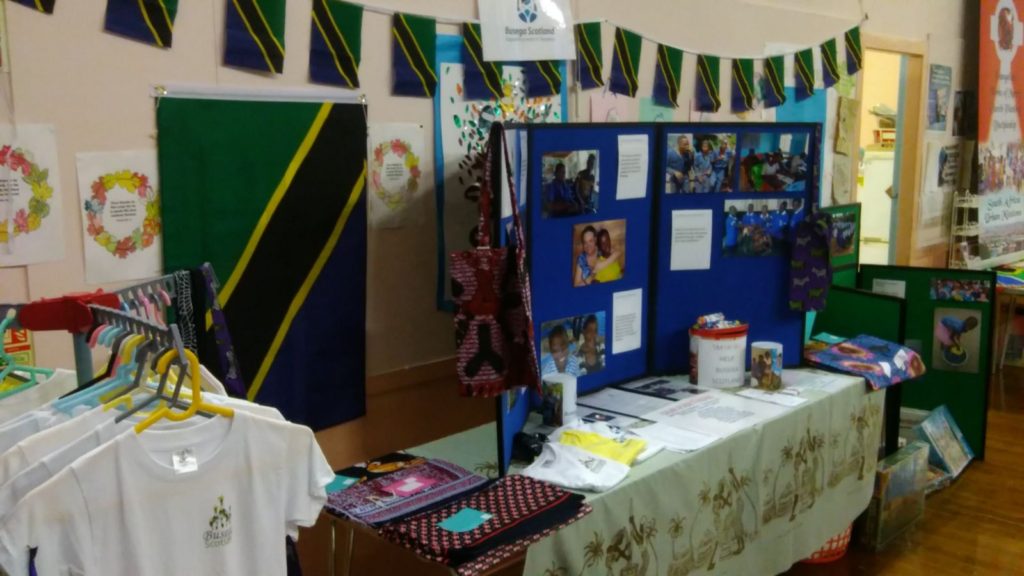 Christine also went to Aberlour for the same purposes and was treated to a display of African drumming from the Ruciteme Karyenda Culture de Buyenzi. The Burundian group are in Scotland as part of the Aberdeen International Youth Festival. Their aim is to bring their national culture to everyone and everywhere, as a sign of national unity in a country that has suffered from civil war. Drumming is a form of communication and the group certainly connected with Christine, who described the performance as 'exhilarating'.