Busega Scotland was recognised for its work in Tanzania when John and Christine were invited to the Royal Garden Party at the Palace of Holyroodhouse in Edinburgh. The invitation originated from the Lord-Lieutenant of Moray who nominates members of the community for work undertaken by local organisations. John and Christine were happy to represent Busega Scotland and the many people who are helping to make lives better for children and families in Tanzania.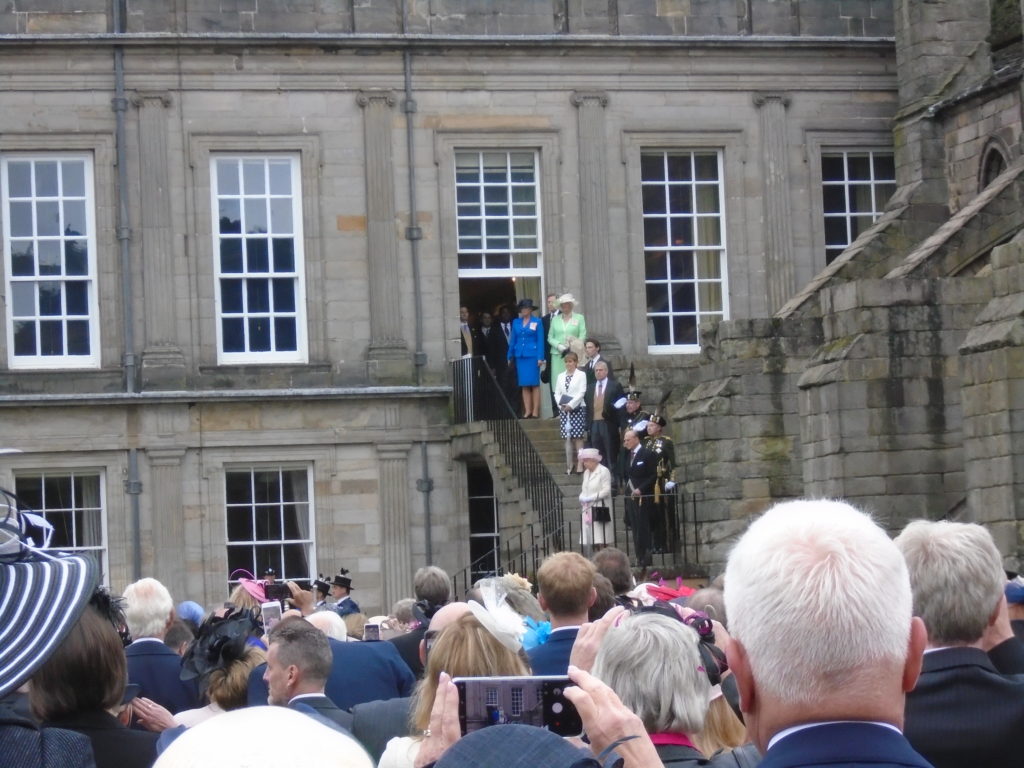 The Queen and the Duke of Edinburgh were in attendance and John and Christine had to dress up in their finery.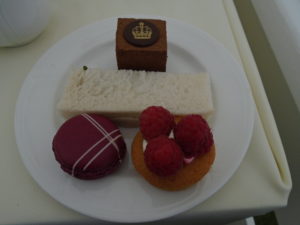 Unfortunately, the weather was typically Scottish but the refreshments wonderfully traditional – cucumber sandwiches and raspberry tarts. There were also chocolate cakes topped off with royal crowns – John didn't know whether to eat or salute his!
One of the highlights was meeting a royal cat
– blue in colour and regal in countenance.
A happy day.