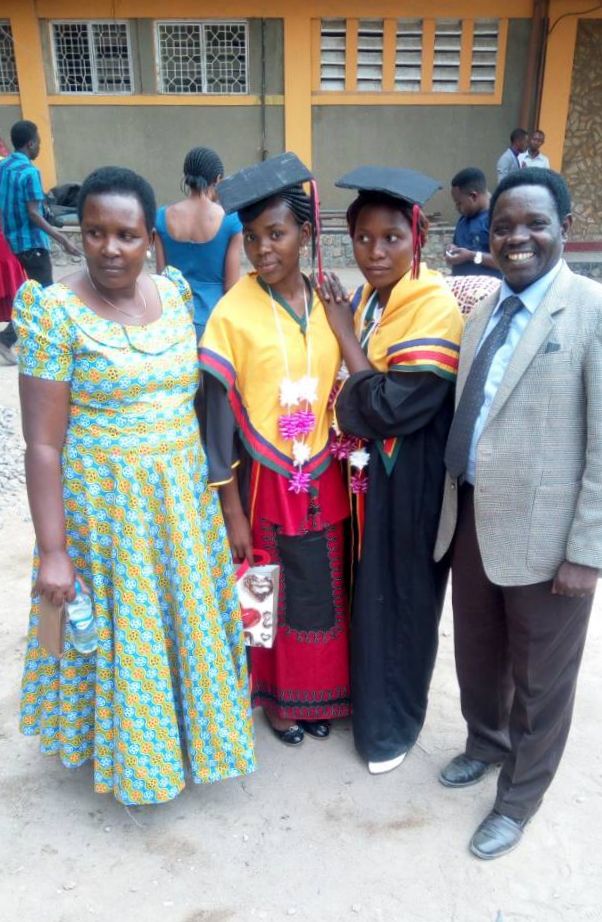 Hard work has been rewarded at two graduation ceremonies in Mwanza. First, it was time to celebrate for Kabula and Ester, who have been supported through their three year diploma courses by Busega Scotland's Moving-on Project. Kabula has qualified in secretarial studies and Ester as a primary school teacher. This is a magnificent achievement, as the girls have adapted to life in the city, and met their academic challenges, after moving from rural life at Mayega Children's Centre. They were accompanied at the ceremony by their 'mother' Leya Lusana, the centre's matron, who travelled 85 miles from Mayega to attend.
If these achievements aren't enough, our project leader Rev Gadlord Deuli has been awarded a degree of Master of Divinity.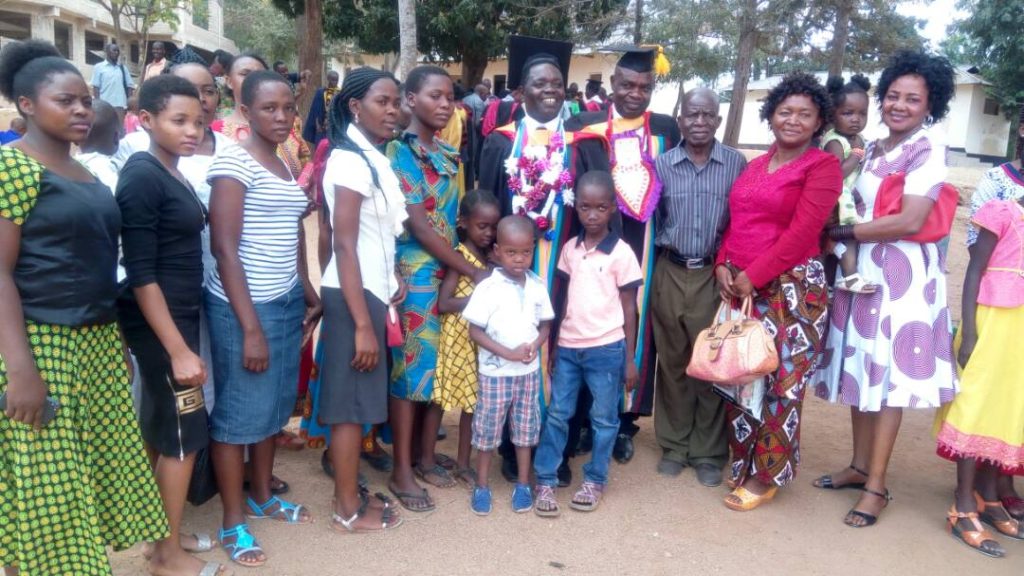 Another wonderful achievement, as he has combined his studies, and work with Busega Scotland, with being a pastor and Area Dean in the Charismatic Episcopal Church of Tanzania. Rev Deuli and his wife Jane supported Kabula and Ester practically and spiritually during their time in college.
If you would like to learn more about Kabula and Ester's experiences, then please go to the website's reports section and read 'Moving-on in safety and security'.
Well done and many congratulations to our graduates!!